Boston Accent: Square Deal
Harvard Square Business Association Executive Director Denise Jillson gives the inside scoop on the latest happenings in Cambridge's most famous destination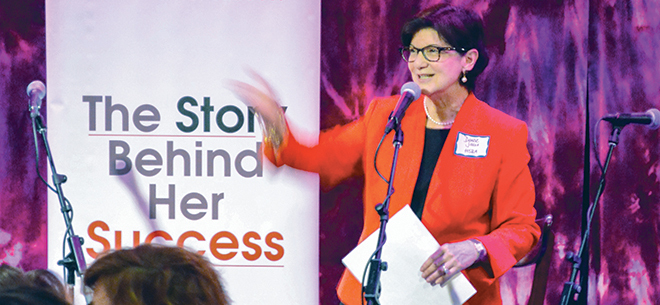 "If Cambridge is a village, then Harvard Square is a hamlet," says Denise Jillson, executive director of the Harvard Square Business Association (HSBA), speaking about the knot of bustling Cambridge streets that meet along the edges of Harvard Yard. "I really enjoy going into stores to exchange a bit of gossip, because it feels like a small town." According to Jillson, more than 70% of Harvard Square's businesses, which range from storied bookstores to a cornucopia of eateries and boutiques, are locally owned and independent, making any trip to the area a unique occasion and a chance to support the community.
Jillson has worked with HSBA for more than 10 years, and goes to work "every single day as excited as on the first day on the job." Part of her enthusiasm stems from HSBA's mission, which is to promote commerce in the square, while being good stewards of the outdoor space. "Over the century [since HSBA was established in 1910], the leadership of the association never felt inclined to change the mission," explains Jillson. "I think that…speaks volumes about why it continues to be robust and exciting.… Over the past decade, we have been the force behind more patio seating, more outside dining, flowers on the lampposts and free outside Wi-Fi."
HSBA is also the driving force behind many community events. This year, Jillson is looking forward to the entire month of November, which is Folk Music Month. Home to Club Passim, the venue once known as Club 47 where Joan Baez and Bob Dylan performed, Harvard Square not only "celebrates the origins of folk music but its continuation.…There's such a rich tradition of real Americana in that experience." Another fall festival for the whole family to enjoy, Harvard Scare offers live music, tricks, treats and Halloween promotions at participating businesses from October 28–31.
Whether you are a lifelong Cambridge resident or a visitor touring nearby Harvard University, Jillson recommends patronizing the many independent businesses in the area. "For all the people who love Harvard Square, the most important thing they can do to preserve and protect the vibrancy of the square is to support it."