Kids' Stuff
Struggling to entertain the little ones—and yourself—during school vacation week? Discover these family-friendly destinations.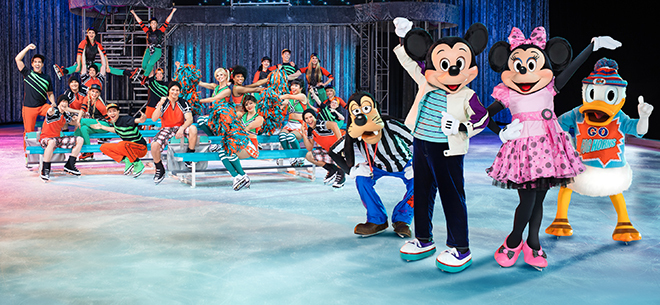 The dilemma of how to entertain your little ones during school vacation week needn't be as tricky as it would seem. Many Boston area institutions are more than willing to help you fill the time, while also making sure the adults aren't bored to tears. Here are a few helpful suggestions for spending fun, quality time with your kids.
For those that love a good ice-skating spectacular, the annual visit from Mickey Mouse and friends to TD Garden is always welcome. This year, Disney On Ice brings the show Follow Your Dreams to town, which features favorite characters from Finding Dory, Inside Out, Frozen and Toy Story, as well as a rink full of Disney princesses.
As one would suspect, the Boston Children's Museum is an ideal spot for hands-on fun with your youngsters during school break. Explore the Arthur and Friends exhibit, original art in The Gallery and the ever-popular New Balance Foundation Climb at the world's second-oldest museum dedicated to children. Another great place on the waterfront for the kids (and adults) is the New England Aquarium, where the whole family can get acquainted with penguins, sea lions, sharks, sea turtles, octopuses and more colorful tropical fish than anyone can count. Special educational programs run all week long as well. If that's not enough critters for you and your tykes, see gorillas, snow leopards, lions and more at the Franklin Park and Stone zoos.
For those that like to stay more active, the rink at the Boston Common Frog Pond is a fantastic spot to teach aspiring skaters the finer points of one of New England's favorite pastimes. Strap on some skates (rentals are available), take a lesson and reward everyone with hot chocolate and snacks at the Frog Pond Café afterwards.