Guide to the North End
Satisfy your cravings for food, shopping and history in Boston's oldest neighborhood.
Regina Pizzeria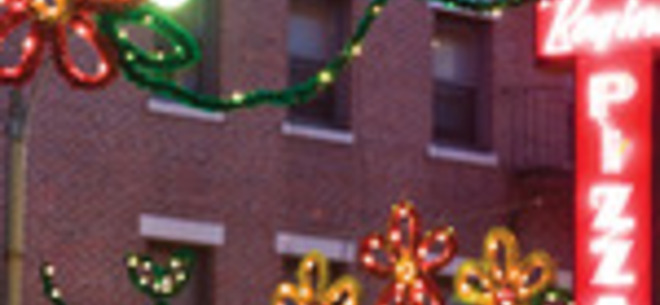 Although Regina locations have spread beyond the confines of the North End, the original restaurant is a Boston landmark that has churned out unbeatable brick oven pizza since 1926. Stop by its cozy confines for a pitcher of beer and a pie, or order online, seven days a week. 11 ½ Thacher St., 617-227-0765, reginapizzeria.com
This intimate eatery screams "date nights." And the menu—featuring such delectable Italian treats as frittelle di aragosta (lobster fritters) and gnocchi Sorrentina—is enough to make anyone fall in love. 98 Salem St., 617-523-3112, terramiaristorante.com
Whether you're in the mood for a plate of pasta, a slice of pizza, a bite of tiramisu, some refreshing gelato or just a leisurely cappuccino, Caffe Pompei—located just steps off the Freedom Trail—is the place to satisfy all cravings. 280 Hanover St., 617-227-1562
Operated by Milan native Fabrizio Di Rienzo, this charming little shop specializes in high-end Italian-made products, including hard-to-find, hand-made perfumes like Nobile 1942. 189 North St., 857-233-4300, officina189.com
Boasting a unique two-seat table on a second-floor balcony overlooking bustling Hanover Street, this upscale dining hotspot also features a menu of authentic Italian fare and an award-winning wine list. If you come on the right night, maybe you'll spy co-owner (and Boston Bruins legend) Ray Bourque. 233 Hanover St., 617-742-8240, trescanorthend.com
Paul Revere Mall
Dedicated in 1933, this shaded concourse (sometimes called "The Prado") is home to two Boston icons: the Old North Church and Cyrus Dallin's Paul Revere statue, installed in 1940. It also houses a decorative fountain that acts as a soothing oasis on a hot day. Between Hanover and Unity streets.
North Square
This historic, cobblestone-lined area is home to the Paul Revere House, the oldest existing residence in Boston, as well as the circa 1711 Pierce-Hichborn House, a National Historic Landmark run by the Paul Revere Memorial Association. Between North Square and Moon Street.
The Skinny House
At 10.4 feet wide, the "Skinny House" is aptly nicknamed. Allegedly erected to block another home's view due to a family feud over an unevenly divided property inheritance, this unusual, Civil War-era domicile could also be called "the house that spite built." 44 Hull St.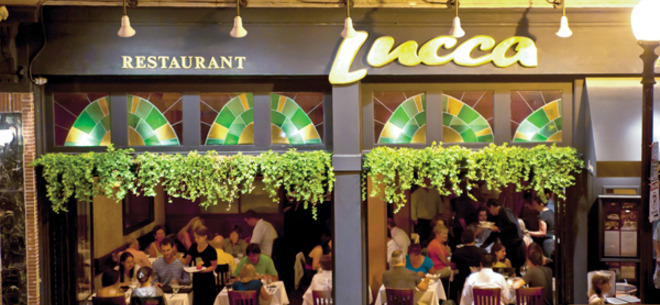 Photo by Karen Kelly
A North End fixture since 2000, Lucca offers a tantalizing menu of Northern Italian specialties along with creative dishes utilizing the freshest seasonal produce from local farms. The restaurant also features a superior bar stocked with an award-winning array of boutique wine, exotic liquor, Port, grappa and more. 226 Hanover St., 617-742-9200, luccaboston.com
Chef and longtime North End resident Michele Topor leads visitors on a tasty tour through the neighborhood's narrow streets, making stops for pasticcerias, prosciutto and aperitivi along the way. 855-249-1163, bostonfoodtours.com