Boston Accent: Crafting a Career
Fuller Craft Museum Director Jonathan Leo Fairbanks, recipient of the 2017 AD20/21 Lifetime Achievement Award, discusses a lifetime devoted to the decorative arts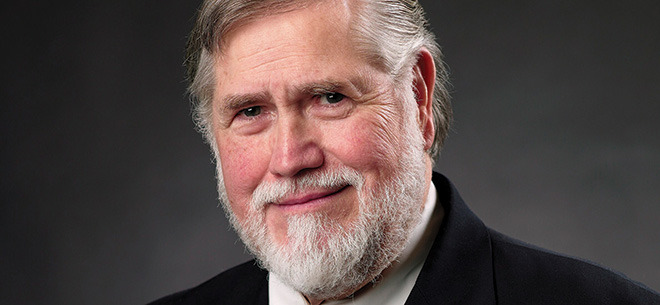 Every year, Boston Design Week ushers in the month of April with a celebration of the Hub's creative sector. A star among the 80-some events is the brilliant design fair known as AD20/21: Art & Design of the 20th & 21st Centuries. There, in the South End's Cyclorama building, crowds of design aficionados mingle with the simply curious in booths devoted to everything from mid-century modern furniture to contemporary jewelry. One of the experts gracing AD20/21 this year is Jonathan Leo Fairbanks, director of Brockton, Mass.'s Fuller Craft Museum and recipient of AD20/21's 2017 Lifetime Achievement Award.
Fairbanks' life has been devoted to understanding and spreading awareness of fine design and the decorative arts in Massachusetts. Before leading Fuller Craft, he was appointed in 1970 as the first curator of American Decorative Arts and Sculpture at the Museum of Fine Arts, Boston. Fairbanks is convinced of design's ability to change the world. "[The] extraction and processing of nature's basic materials and their subsequent transformation by mankind into works both imaginative and useful is a wonder and mystery.…Achievements made by crafts-artists improve the maker as well as society."
At an age when many would have considered retirement, Fairbanks' continued passion and energy lead him to the helm of one of Massachusetts' hidden gems. "Those…who have not visited Fuller Craft Museum in Brockton must not delay their visit," he says with enthusiasm. "There are galleries that sparkle with exhibitions that change at a remarkable pace. It is unlikely that a visitor would see the same group of exhibitions twice in a single month, because more than a dozen displays are mounted yearly. Each exhibition is unique and seldom seen elsewhere in New England.…Fuller Craft's role in the craft world is becoming more exciting and vital with each passing year."
Fairbanks is honored to add AD20/21's Lifetime Achievement Award to the impressive roster of honors he has earned over his long career, yet he places credit for the strength of design today with the greater community of artisans and scholars. "I am grateful to all the many friends in the field of design, arts and craftsmanship who form a community of advocates for excellence in works made by hand, imagination and soul."