Boston Accent: History Comes Alive
Michael Pelletz, Vice President of Sales at Dreamland Wax Museum, looks to educate the masses at Boston's newest attraction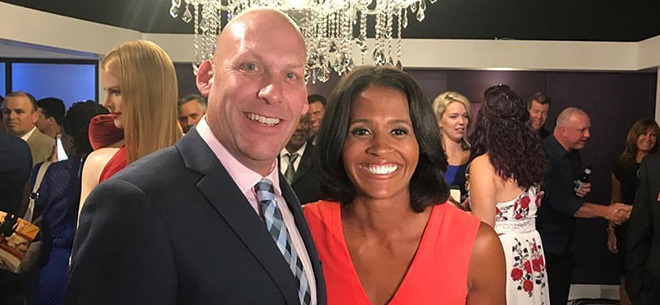 Michael Pelletz understands The opportunity of a road less travelled. The former Uber driver is the entrepreneur behind Safr, the Boston-based ride-sharing app for women that puts safety first. So, when Pelletz learned that the company behind the Dreamland Wax Museum concept was expanding to his native Boston—a city that hadn't hosted a wax museum for some time—Pelletz saw potential. "When I was 7 years old, I went to a wax museum in England," he recalls. "That memory has always remained with me. There is something so magical about seeing figures that you read about in books almost come to life.…I knew this was for me." By that time, Safr had found its footing, and Pelletz was available to join Boston's then-embryonic Dreamland as Vice President of Sales—and number-one cheerleader.
Pelletz's excitement is contagious. Dreamland opened mere yards off the Freedom Trail this summer to considerable buzz, and museum visitors include curious Bostonians alongside out-of-towners. With two stories and 18,000 square feet, the museum makes great use of its large space to twist and turn through history and culture.
"We are history and education first," Pelletz explains, but history-based rooms like the show-stopping Hall of Presidents are only a fraction of what visitors can see. From wax museum favorites like Princess Diana, to a humorous portrayal of actor Ben Stiller "guarding" the galleries in his Night at the Museum costume, Dreamland's hundred-odd wax figures prove the old adage that there is "someone for everyone." Donald Trump sits in the Oval Office, and Oprah Winfrey in her studio. Boston's sports fanatics are sure to line up for a photo beside Tom Brady. Pelletz's favorite figure, though, is Mother Teresa. "Her eyes are so piercing. It looks like she just wants to come and give you a hug!"
At Dreamland, you can hug her back. This museum's lenient policy regarding selfies and touching the figures ensures a memorable experience with these works of art that each take up to six months to create and are retouched daily by museum staff. Meanwhile, Dreamland's downloadable app enhances self-led tours with information spoken by voice-actors impersonating each figure.
"These history-makers truly come alive at Dreamland Wax Museum," says Pelletz. "It's a unique, wonderful attraction that Boston hasn't had in decades."
Dreamland Wax Museum
1 Washington Mall, 857-233-5437, dreamlandwaxmuseum.com