10 Top Spots for Live Music in Boston
Check out these venues for the best in must-see (and listen) entertainment this fall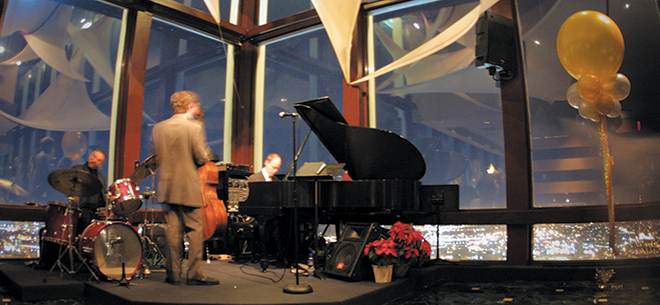 Wang Theatre
The Boch Center's venerable venue for large-scale stage musicals also hosts an impressive lineup of pop and rock artists, including former One Direction singer Harry Styles (September 30) and indie rock gods The National (October 5).
270 Tremont St., 800-982-2787, bochcenter.org
Club Passim
The legendary folk music haven that has nurtured the likes of Bob Dylan and Joan Baez hosts upcoming shows by Robbie Fulks (September 26), Jake Armerding (September 29) and Christine Lavin (October 7).
47 Palmer St., Cambridge, 617-492-7679, passim.org
House of Blues
Located behind Fenway Park's iconic Green Monster, the Hub outpost of this national chain brings such big acts as Hanson (October 1), Marilyn Manson (October 2), Kesha (October 4) and Paul Weller (October 6) to town.
15 Lansdowne St., 888-693-BLUE, hob.com/boston
Paradise Rock Club
Renowned for showcasing soon-to-be huge artists like U2 and Elvis Costello before they were famous, the Paradise rocks on with Mondo Cozmo (September 15), Big Boi (September 17) and Alvvays (October 3) this fall.
967 Commonwealth Ave., 617-562-8800, thedise.com
The Sinclair
An acclaimed gastropub as well as a top-notch music club, The Sinclair's cozy confines in Cambridge's Harvard Square hosts up-and-coming acts Joseph (September 16), Big Thief (September 17), Margaret Glaspy (September 21) and The Lemon Twigs (September 28) as well as influential legacy artists like Wire (September 23) and Dinosaur Jr. (October 4 & 5).
52 Church St., Cambridge, 617-547-5200, sinclaircambridge.com
Wilbur Theatre
Comedy and music headliners regularly fill the stage at this historic theater, including Yes (September 17) and Jonny Lang (October 3).
246 Tremont St., 617-248-9700, thewilbur.com
Royale
This sleek nightclub doubles as a concert hall, featuring alt-rock acts like Kasabian (September 16) and The Wonder Years (October 7).
279 Tremont St., 800-745-3000, royaleboston.com
Scullers Jazz Club
Enjoy dinner and a show at this elegant and intimate jazz club, a favorite since 1989.
DoubleTree Guest Suites Hotel, 400 Soldiers Field Road, 866-777-8932, scullersjazz.com
Top of the Hub
A prime spot for special occasion dining, Top of the Hub (pictured) also boasts live music every night, featuring a host of regional talent performing timeless classics from the Great American Songbook.
Prudential Tower, 52nd floor, 617–536–1775, topofthehub.net
Symphony Hall
An acoustical marvel, the home of the Boston Symphony Orchestra (which begins its new season September 22) and the Boston Pops also hosts performances from other leading classical music luminaries, not to mention the occasional pop star.
301 Massachusetts Ave., 888-266-1200, bso.org