One City, One Story brings good "Karma" to Boston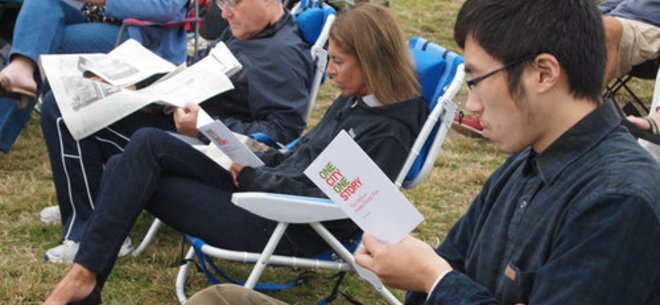 What goes around comes around in the city of Boston, so remember to be on the lookout for your copy of Rishi Reddi's fictional story "Karma," the One City One Story program selection for the Boston Book Festival this year.

"Karma" is the story of an unemployed professor who rescues wounded birds in downtown Boston after his wealthy brother kicks him out of his home. It's a sweet and layered tale speaking to the tensions of assimilation, and 30,000 bound booklets will be distributed for free throughout the city this month.

"With One City One Story, we [are] asking the City to unite around a single story and examine it from many perspectives," Boston Book Festival Founding President Deborah Z. Porter said in a recent press release. "We love the idea of many thousands of people reading the same story and talking about it against the backdrop of the Boston Book Festival."

Dunkin' Donuts is sponsoring the program this year, and copies of "Karma" will be available at select locations in Boston in September and October. You can also find booklets at all Boston Public Library branches, subway stations, community centers, farmers markets and open studios. Pick up a copy for yourself and stop by the Book Fest in Copley Square from October 17-19 to join in on the conversation. We'd love to hear what you have to say.