Where to Hear Live Jazz on Newbury Street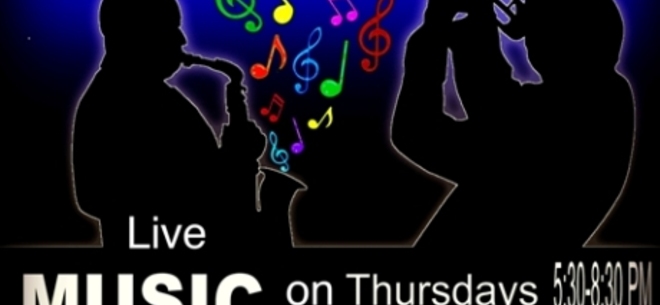 Every Thursday night on Newbury, the streets are alive with the sounds of smooth jazz. Newbury Nights, presented by the Newbury Street League, is a seasonal series of live dinner shows at some of the neighborhood's finest restaurants, and is a rare treat at the feast. It's not easy to get a live music permit from the City of Boston, so Newbury Nights is a special occasion this time of year.

Thanks to the success of last year's inaugural performance, the city's sweetest jazz and blues musicians were called back for an encore. Up and down this high-profile Back Bay block, melodious voices and easy acoustics mingle in the evening air with clinking glasses and the aroma of sizzling hangar steaks and freshly tossed greens. Dining out on Newbury affords you the luxury of a fabulous variety. Whatever you're craving, whether it be a sushi dinner or the toe-tappin' stylings of a folk singer, you'll find it here.

Itadaki

This Izakaya, or Japanese gastropub, specializes in serving shareable, tapas-style small plates. Try the signature sushi pizza, a fried, crispy rice cake topped with fresh sashimi fish, sauce and spices. Go with a group to sit out on the patio and tap your toes to the bluesy tunes of the Tokyo Tramps, a Boston-based classic rock trio named after Bruce Springsteen's "Born to Run." Don't forget to add one of Itadaki's famous mega scorpion bowls into the mix!

269 Newbury St

., (617) 267-0840, itadakiboston.com, $$
Papa Razzi

Born on Newbury Street 25 years ago, this modern Italian trattoria kicks it old school with simple, made-from-scratch cooking. Jazz musician Ryder Cambronne, a New England native and long-time Bostonian, fits in seamlessly and fills the room with fresh, smooth sounds. Sit by the music at the bar with a glass of Catarina Pinot Grigio, a new wine produced exclusively for Papa Razzi.
159 Newbury St., (617) 536-9200, paparazzitrattoria.com, $$
Forum
You have to check out the acoustics at this two-story Boylston Street hot spot after last year's gorgeous remodel. Sleek and sophisticated, the dining room and bar is where you'll find intriguing bar bites like braised wild boar tacos topped with roasted pineapple sauce and chipotle sour cream. Sidle up to tunes by singer-songwriters, like their own Callie Benjamin, with a flavor-defying summer drink. Try the B.D.F.D—bacon-jalapeno infused George Dickel rye, Fernet Branca, and Demarara sugar.
755 Boylston St., (857) 991-1831, forumboston.com, $$
Roost Bistro
Recently revamped in June, this bistro cooks up classic American comfort food dressed up with fresh and unexpected flavors, like meatloaf wrapped with puff pastry and smoked bacon, Great Hill blue cheese, and haricot vert. Take your time when choosing from a vast selection of local beers and a high end stock of organic liquor as jazz singer Liz Tobias from Duo Doce croons on the terrace.
259 Newbury St., (617) 587-4222, roostbistroonnewbury.com
,
$$$
Snappy Sushi
This is the place on Newbury to go for modern reinventions of sushi favorites, from a classic California roll to the fancier Boston Lobster Roll, all made with brown rice. Summer sees lots of sake cocktails, like Sake Sangria, the Cucumber Jalapeno Sake Refresher, and the Yuzu Berry Lemonade. Sip out on the patio to a soundtrack of salsa, mambo and bolero set by Latin jazz trio Mucho Manana.
108 Newbury St., (617) 262-4530, snappysushi.com, $$
CafeTeria

With a "tray-chic" cafeteria-themed menu, executive chef Antonio Perez whips up a yummy range of "today's specials" at this upscale take on high school lunchtime. The music here has a mixed line-up, including the sweet and catchy pop tunes from Sam DeRosa, and the mellow beats of Crush, a Boston-based 7-piece tribute to Dave Matthews Band.
279 Newbury St., (617) 536-2233, cafeteriaboston.com, $$
Ben & Jerry's
After dinner at any of the amazing restaurants on Newbury Street, hopefully you're not too full to stop by the Boston flagship location of this beloved creamery for dessert. Sit out on the patio to enjoy a soulful evening with musicians like Austin Burns, or the fun and upbeat singer Tina Hughes, whose fusion music is enriched with pop, soul and blues inspiration.
174 Newbury St., (617)-536-5456
,
benjerry.com/newbury
,
$