Ministry of Supply Pops Up on Newbury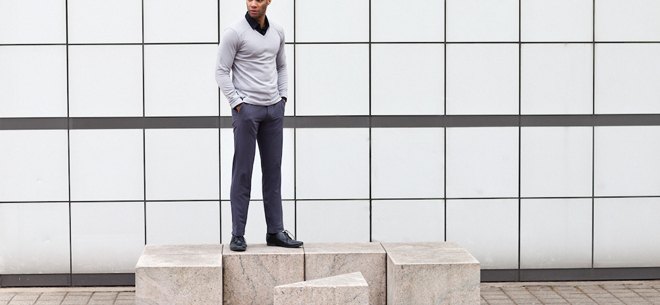 What if your button-down regulated your body temperature? Your socks were "robotically knit" for supreme comfort? Your pants water repellent—and dashing to boot?
Boston-based menswear line Ministry of Supply is injecting the city's fashion scene with space-age style at its experimental pop-up concept shop
Ministry of Supply H1
on Newbury Street. Over a period of six months, the minds behind the mechanisms analyzed and dissected everything from entrance ways to the way people browse sales racks to create an interactive, high-tech take on the traditional retail experience, inspired by MIT architecture and science museum displays.
H1 is at 299 Newbury St. from June until August.