10 Ways to Try Dine Out Boston
Dine Out Boston is back for it's biannual, mouth-watering reprise of unbeatable dining deals. From August 17–22 and 24–29, participating restaurants around the city offer two- and three-course prix-fixe menus showcasing the best of their kitchen.
With the variety of cuisines, meals and price points to enjoy for the next few weeks, it's a pleasant challenge to decide where to go. Do you finally indulge in that decadent dinner you've been dreaming of, or perhaps go out on a limb and experience something you've never considered before?
While pondering your never-ending options, consider these unexpected deals for getting the most out of dining out in Boston.
1. For Fire Pit Cooking in Downtown Crossing: Back Deck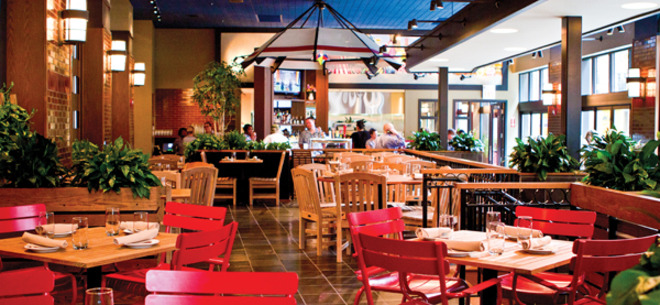 Photo by Brian Samuels
$15 for two-course lunch M–F, $33 for three-course dinner Su–F
Smack dab in the bustle of downtown you'll find all the lush greenery and rustic comfort of your own backyard. Kick off your "picnic" with a dipping bowl of smoky, creamy eggplant spread and pita bread to pair, then dig in to a brick chicken—a boned half-chicken, charcoal-grilled "under a brick" with salad greens, kalamata olives, golden raisins and pine nuts.
2 West St., Boston, corner of Washington and West, 617-670-0320, Lunch: M–F, 11:30 a.m.–5 p.m., Dinner: M–Th, 5–11 p.m., Sa 3–11:30 p.m., Su 3–11 p.m., backdeckboston.com
2. For Sushi Lunch in the South End: Oishii
$20 for three-course lunch M–Su
Where speakeasies and New England delicacies otherwise reign, some of the best sushi in the city can be found unassumingly in Boston's South End. You have five, diverse menus to choose from, like The Kaiseki lunch, which comes with options like fresh lobster and wild mushroom risotto, sake & rocky sushi, and hamachi & maguro sashimi.
1166 Washington St., Boston, 617-482-8868, Tu–Sa 12–3 p.m., Su 1–3 p.m., closed M, oishiiboston.com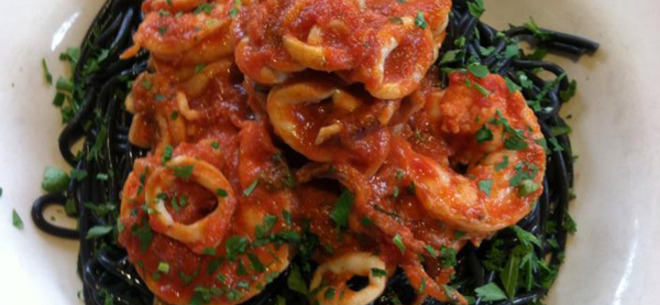 $33 for three-course dinner M–Su
Trekking out to East Arlington is worth the meal at this authentic, family-style Italian ristorante. Try out the special black spaghetti fra diavolo, with shrimp and calamari in a lightly spice tomato sauce. While you're in the neighborhood, catch a blockbuster or an indie flick at the Capital Theatre, the historic landmark movie house across the street. 201 Massachusetts Ave., Arlington, 781-648-2300, M & Tu 5–9:30 p.m., W & Th 5–10 p.m., F & Sa 5–10:30 p.m., Su 4–9 p.m., ristoranteolivio.com
4. For Italian Food Inside North End: Lucca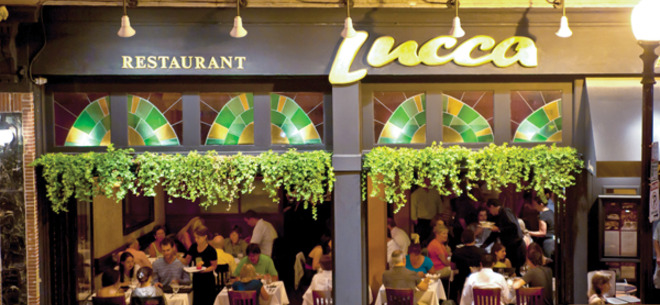 Photo by Karen Kelly
$38 for three-course dinner M–Su
It's hard to beat a classic North End Italian dinner during Dine Out week, especially at this Hanover Street stand out. Kick off your meal with the carpaccio—grass-fed, peppercorn crusted wagyu beef with arugula, piccoli crostini, and fresh summer truffle, and finish it off with a smooth bite of strawberry panna cotta or torta di cioccolato. 226 Hanover St., Boston. 617-742-9200, M–Su 5 p.m.–1 a.m., luccaboston.com
5. For Seafood at the Oldest Restaurant in the Country: Union Oyster House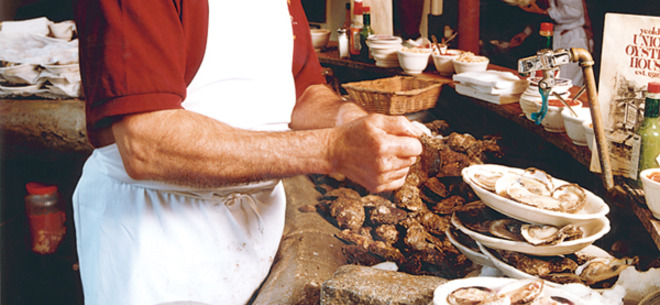 $25 for three-course lunch Su–F, $38 for three-course dinner Su–F
Located along the Freedom Trail, America's oldest restaurant has served delectable seafood dishes since 1826. Whet your appetite with union grilled oysters to start, then indulge in the shell fish trio dinner: littlenecks, mussels and oysters sautéed with white wine, shallots and fresh herbs, tossed together with wild mushrooms and pasta. 41 Union St., Boston. 617-227-2750, Su–Th 11 a.m.–9:30 p.m., F–Sa 11 a.m.–10 p.m., unionoysterhouse.com
6. For Boston Cream Pie and a Clam Bake in Back Bay: Precinct Kitchen + Bar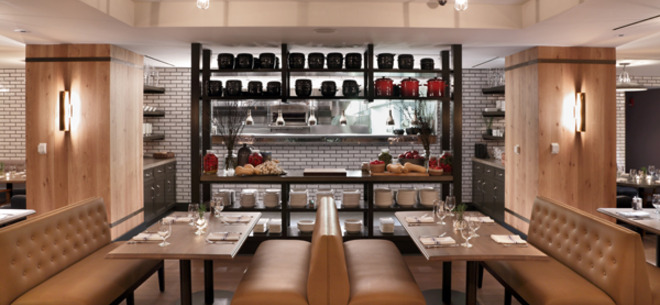 $20 for three-course lunch M–F, $33 for three-course dinner Su–F
The basement eatery and barroom at the Loews Boston Hotel serves the epitome of modernized traditional New England cuisine. Keep it classic and start off with a cup of New England clam chowder before diving in to a clambake of Wellfleet Cape Cod clams, PEI mussels, shrimp, corn, red potato and local kielbasa. 154 Berkeley St., Boston. 617-532-3827, Su–W 7 a.m.–12 a.m., Th–Sa 7 a.m.–2 a.m., precinctkitchenandbar.com
7. For a Dinner Cruise on the Boston Harbor: Odyssey Cruises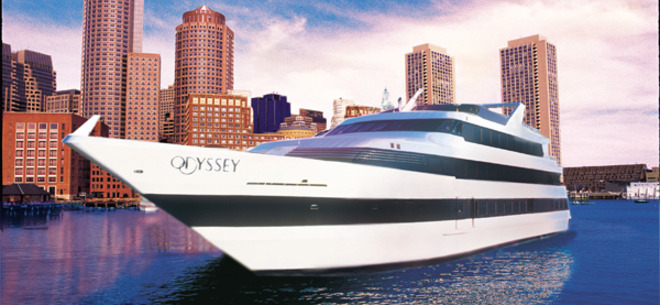 $38 three-course dinner Su–F
Now's your chance to dig in to a hearty, banquet meal during a smooth cruise through Boston Harbor. Back-dropped by beautiful views of the city, pick a dish to fit any foodie mood, including roasted chicken, grilled salmon, short ribs, seafood risotto or vegetable napoleon. 60 Rowes Wharf, Boston. 866-307-2469. See odysseycruises.com for full dinner cruise schedule.
8. For Sipping Champagne 52 Stories Above Boston: Top of the Hub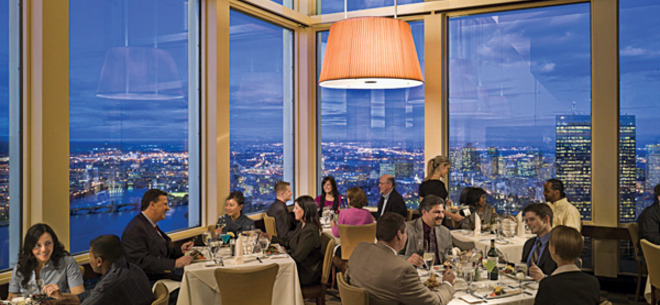 $25 for three-course lunch M–F, $38 for three-course dinner Su–F
Each meal at this upscale American restaurant is paired with an unparalleled view of the glistening Boston skyline. The internationally inspired prix-fixe comes with dishes like watermelon gazpacho—accented with Serrano chile, a toss of dill and salty feta cheese—and korma curry rubbed lamb chop with a side of toasted pine nut cous cous, tzatziki and sticky plums. 800 Boylston St., Boston. 617-536-1775, M–Sa 11:30 a.m.–1:30 a.m., Su 11:30 a.m.–12 a.m., topofthehub.net
9. For Wining and Dining Off the Beaten Path: Les Zygomates
$38 for three-course Su–F
Tucked into the Leather District near South Station awaits a Parisian bistro serving a feast fitting for any frugal foodie. A menu deal here means freeing up a few bucks to explore an incredible wine selection, and if you've never tried escargots en croute with parsley and garlic butter, it comes highly recommended. 129 South St., Boston. 617-542-5108, M–Th 11:30 a.m.–11 p.m., F–Sa 5:30–11 p.m., closed Su, winebar129.com
10. For Fondue Before A Show: The Melting Pot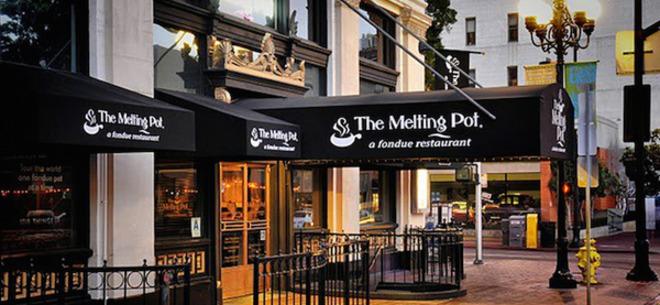 $33 for three-course Su–F
Prepare yourself for a lot of food! At this experiential restaurant in the Theater District, entrees are cooked at the table and served with an array of savory dipping sauces. Dessert is chocolate fondue with a smorgasbord of delights for dipping, like fresh strawberries, cheesecake, brownies and Rice Krispies Treats. It's a great place to get your fill before seeing a movie, musical or play at any of the many theaters nearby. 76 Arlington St., Boston. 617-357-7007, M–F 5–10 p.m., Sa 4–10 p.m., Su 4–9 p.m., meltingpot.com/boston-back-bay
You can find a complete list of participating restaurants at restaurantweekboston.com, and remember when making a reservation to ask for the Dine Out Boston menu! Happy eating!