All The Hubbub
With August coming to a close, it's time to squeeze out that last bit of summer fun! The buzz this week is on Dine Out Boston's midsummer meal deals, ping-pong public art at BCA Plaza, and breaking the fourth wall at the Museum of Science's 4-D theater.
1. Dine Out Boston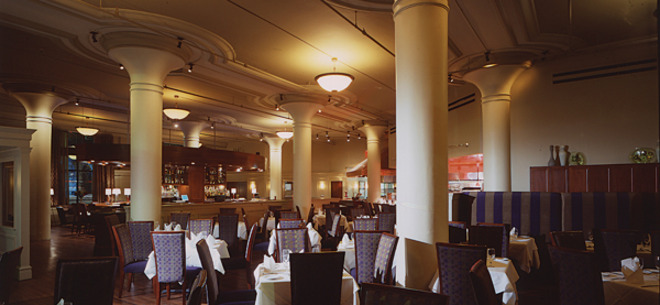 Treat yourself to mouth-watering meals at some of Boston's finest restaurants. From August 17–22 and 24–29, 200 eateries throughout the Boston area are offering specially designed, prix-fixe menus at affordable price points. Hosted by the Greater Boston Convention & Visitors Bureau and American Express, Dine Out Boston provides locals and visitors and opportunity to sample some of the area's best food—from restaurants like Davio's North Italian Steakhouse (pictured), Antico Forno, Back Deck, Gaslight and The Hungry I—without breaking the bank. Lunch ranges from $15–25 and dinner from $28–38. Now's your chance to indulge! For a full list of restaurants, check out dineoutboston.com
2. Bounce at the BCA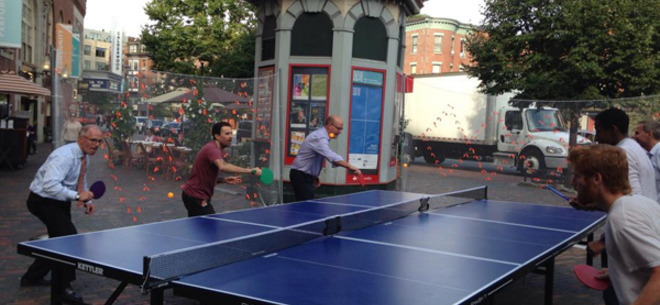 This summer, the Boston Center for the Arts is trying out something truly off-the-wall. Artist resident Liz Nofziger brings ping-pong to the BCA Plaza with her public art project entitled, appropriately enough, Bounce. Nofziger has installed three regulation-sized tables side-by-side for competitors to show their stuff and make art in the process. No need to bring your own gear—paddles and ping-pong balls are provided around the clock, free of charge. Each ounce of the ball is captured and amplified to further enhance the experience. Not only do players become part of the installation, amateurs and experts alike will have a "ball" doing so. As long as you bring yourself and a good attitude, you have nothing to lose.
3. 4-D Theater at the Museum of Science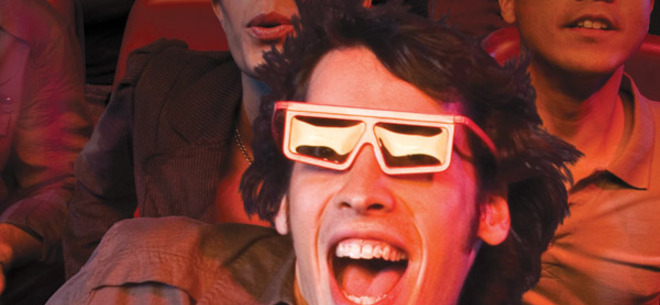 Photo by Sim Ex-lwerks
Ever wondered what it's like to tap dance over Antarctica with Mumble from Happy Feet? With the brand-new 4-D Theater at the Museum of Science, guests can enjoy a full sensory experience that brings films to life, quite literally. 4-D special effects include wind, misting water, blowing snow, bubbles, scents and even tremors beneath the feet, making the audience feel like they are a key part of the on-screen action. Moviegoers have the option to explore the jungle with Nickelodeon's Dora & Diego, journey to the frozen tundra to meet Mumble or swim alongside the dolphins with Planet Earth: Shallow Seas. Don't just see whales breach in air (in 3-D), feel the ocean spray, too! All films are kid friendly, so bring the family for some "in your face" entertainment.