Bastille Day Block Party storms Back Bay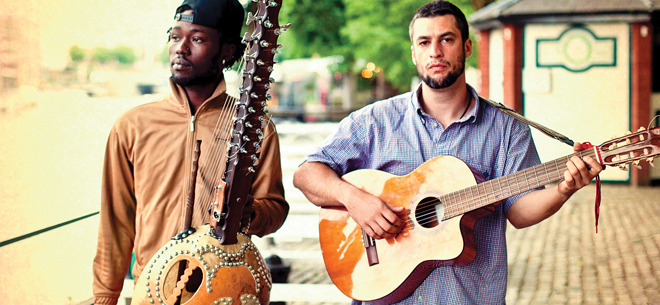 Photo by Alex Munro
Put on your finest pair of dancing shoes, grab a glass of champagne and join in on one of the largest Bastille Day bashes in the United States. On Friday July 11, The French Cultural Center's Bastille Day Party celebrates the French people's uprising against the monarchy and storming of the Bastille prison during the French Revolution.
Marlborough Street in Boston's beautiful Back Bay is blocked off to accommodate more than 2,000 party-goers who dance in the streets past sundown while enjoying beer, wine and food from local French restaurants, including
Petit Robert Bistro
and
Brasserie JO
.
Musical acts H'Sao—Montreal-based natives of Chad who infuse a cappella African music with soul, jazz and R&B—and the duo Joe Driscoll & Sekou Kouyate (pictured), blending hip-hop, spoken word, funk and rock with Afrobeat, reggae and African grooves, highlight the evening. It's a storming of the streets to remember.