Boston Accent: Fun to Spare
COO Josh Rossmeisl touts the success of Kings can't-miss formula of great food, exciting games and outstanding people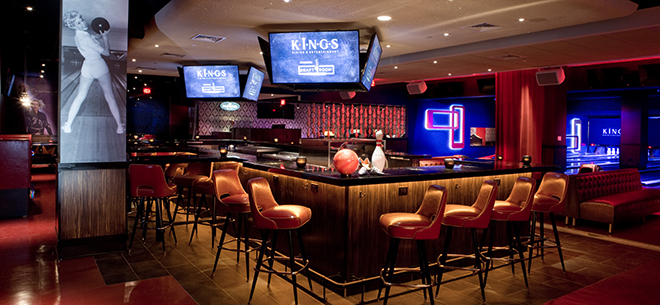 Hungry, yet tired of the same old restaurant experience? Boston native Josh Rossmeisl has some advice for you: head to Kings for great food and some of the most entertaining nightlife in the Hub.
Rossmeisl started his 24-years-and-counting career in the restaurant business as a dishwasher; now, he is the chief operating officer of Kings, a company of "wonderful restaurants that happen to also have great games," as Rossmeisl puts it. Rossmeisl transitioned from managing traditional restaurants to joining the staff of the original Kings in Boston 12 years ago. Now there are five in the Greater Boston area alone.
"Kings takes the guesswork out of a night out," Rossmeisl says, explaining the concept behind its "social dining." "Everything—every sauce, each dressing—is made from scratch in our kitchens. We combine that excellent dinner with a bowling alley, shuffleboard, pool and other low-tech games. The people-watching is superb, and the feel-good atmosphere is contagious." The most recently opened location in Boston's Seaport District also features an arcade filled with retro video games like Pac-Man and Donkey Kong.
"We planned for the Seaport location for four years," says Rossmeisl. "It's an epic site. The Seaport is a thriving area that offers a perfect mix of corporate businesses, residences, restaurants and bars, but it was lacking some activities. We're providing a new nightlife option there now." The Seaport Kings also incorporates multiple enhancements, such as expanded draft lines at the bar, making it a true flagship for the company.
What separates Kings from the competition? Rossmeisl is adamant: "The dining is my go-to, my favorite aspect of Kings, but the cornerstone of our success is our people. Our staff continually collaborates on creative ways to wow our guests.…We have so much passion about what we do, and we continue to grow in exciting ways."
With such enthusiasm among its employees, a terrific, family-friendly menu, and one of the coolest vibes in Boston, it's little wonder that Kings bowls a perfect strike.