New Year, New Hope: Cape Ann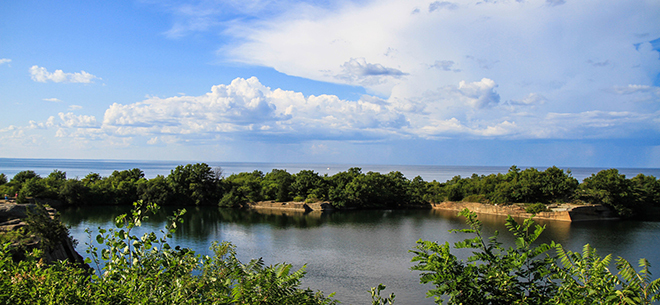 Photo: Brianna Cox
Located just 30 miles northeast of Boston, Cape Ann occupies the northern part of the Massachusetts Bay. Comprising four towns—Essex, Manchester-by-the-Sea, Rockport and Gloucester—Cape Ann offers visitors stunning ocean vistas, delightful towns and a rich cultural history. Ken Riehl, chief executive officer for Cape Ann Chamber of Commerce, shares his highlights for visitors looking to ring in the New Year and explore this iconic stretch of the Massachusetts coastline.
When asked about special plans or events for celebrating the New Year in Cape Ann, Riehl recommends the New Year's Eve special at the Beauport Hotel, located on Gloucester's waterfront. For an outdoor dining option, he cites the fun igloos at Mile Marker One Restaurant in Gloucester and the Village Restaurant in Essex. The Cape Ann Museum in Gloucester is offering both in-person and virtual tours.
For visitors looking to breathe in the crisp, salt air, Riehl recommends parking at Niles Beach in Gloucester to "say goodbye and good riddance to 2020 as the winter sun sets." Enjoy a walk along the harbor and learn a little history with the Gloucester Harbor Walk, open year round. The Cape Ann Motor Inn, also in Gloucester, offers visitors the chance to "have a stay vacation and enjoy Long Beach." Riehl is a particular fan of the driving Route 127 from Beverly through Manchester, Gloucester, Rockport and Essex to "enjoy the most scenic drive in Massachusetts—always one of my favorites for 50 years, it never disappoints."
While indoor activities are still curtailed due to the COVID-19 pandemic, there are still great outdoor spots that visitors and residents can enjoy. "Halibut Point State Park [pictured above] in Rockport offers nice walking trails and beautiful vistas of a large quarry and the sea," says Riehl. He cites Ravenswood Park in Gloucester for its extensive trails, "great for cross country skiing." Pray for snow! Cox Reservation and Cogswell's Grant, both in Essex, border the Essex River and offer wonderful views of the Great Marsh. "All our beaches are accessible for beach combing and strolling (and winter surfing for the more adventurous)," says Riehl, highlighting Gloucester's Stage Fort Park and The Boulevard as "fun places to stroll." For shopping, dining and sightseeing options, Riehl recommends the charming Magnolia village (part of the city of Gloucester).
When asked what he's looking forward to following the challenges of 2020, Riehl says, "We cannot wait to get back together—we are a very active and engaged organization with both our members and the community as a whole."
For the latest information about guidelines for traveling and staying safe in Massachusetts, visit https://www.mass.gov/info-details/covid-19-public-health-guidance-and-directives.