Boston Accent: Globe Live 2022's Scott Helman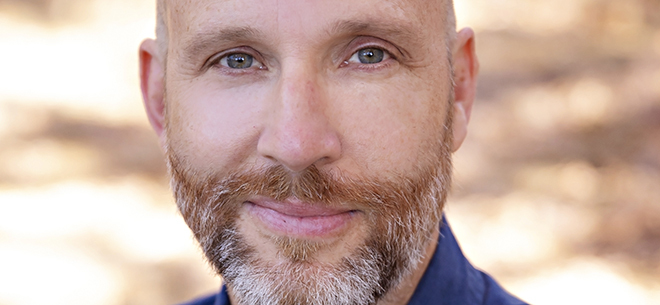 Scott Helman wears many hats. As the director of audio & emerging media at the venerable Boston Globe, he is in charge of overseeing the newspaper's podcast and audio work, along with helping out with newsroom projects and various other initiatives. All that made him a natural fit to help craft what is now the fourth edition of Globe Live, an in-person storytelling event featuring Globe journalists that takes place June 11 & 12 at the Emerson Paramount Center's Robert J. Orchard Stage. Helman's role for the production—which was inspired by live storytelling performances like California's Pop-up Magazine and the New York-based traveling show The Moth, and first produced in 2017—is as editor and director. "We thought, hey, we have all these great storytellers at the Globe. Could we build a live program showcasing their talents?" Helman recalls. Even though, as he says, they didn't have "any idea what we were doing," the first show sold out, indicating the demand for this sort of stage show in Boston. "I think for a lot of folks, Globe Live humanizes the journalists they read every day."
Helman is not just a behind-the-scenes force, however. He also co-hosts the shows, although, as he points out, "it's a big team effort." Speaking of which, this year's edition features such highlights as an appearance by Alondra Bobadilla, Boston's first youth poet laureate, who recites an original poem for the opening; Mark Arsenault telling the tale of a World War II-era pilot and his final mission; Laura Crimaldi sharing her journey to uncover the female taxi driver who inspired Gloria Steinem and gave the abortion-rights movement its catchphrase; Amber Payne and Deborah D. Douglas reflecting on their efforts to resurrect the abolitionist publication The Emancipator; memorable Zoom fails by the Globe staff over the past two years as recounted by Hanna Krueger; a personal and political story by Abdallah Fayyad about how one's zip code can determine the trajectory of a life; and live music from singer and educator Katani Sumner.
If all that isn't enticing enough, Globe Live also marks a sort of celebration of the 150th anniversary of The Boston Globe. That's a lot of reason for the show to look back, yet, as Helman points out, "it's also about the future and the voices of tomorrow. My working tagline for the show has been 'where we've been, where we're going.'" One story from the past, however, that stands out to Helman was one told by his co-host for 2022, Marcela Garcia, who gave audiences insight a few years ago into the life of Rosa, the woman who cleans the Globe offices. And in fall of 2017, television critic Matthew Gilbert, according to Helman, "told a hilarious story about blowing and interview with Joni Mitchell many years ago." Helman even made use of Gilbert's still-extant tape of the conversation, "which, of course, we made great use of live."
Given that Helman describes putting together Globe Live as "all-consuming," it's no surprise that he makes use of caffeine emporium Caffè Nero across the street, which "has been my tradition for final rehearsals and run-throughs." He also recommends Legal Sea Foods and the many choices available in Chinatown for hungry Theatre District patrons. Regardless of where theatergoers find their respite before of after the show, Globe Live's sure-to-be-rapt audiences will no doubt walk away from the Paramount completely satiated.
In addition to the live performances June 11 & 12, viewers can also access a live stream June 11 at 7:30 p.m. Go to emersontheatres.org for details.