Six to See: The Boston Film Festival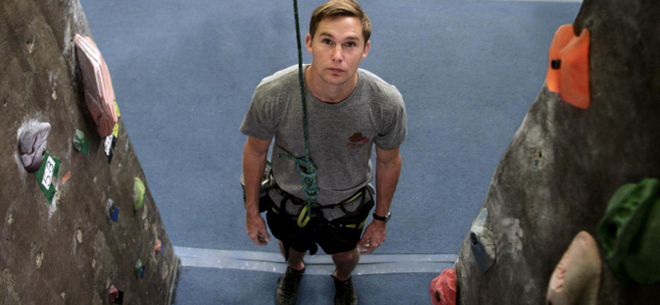 The Boston Film Festival returns for its 29th installment on Friday, bringing with it a slew of screenings and celebrity guests like Andy Garcia, True Blood's Robert Kazinsky, and Boardwalk Empire's Brian Geraghty. Taking place at the Revere Hotel, the fest includes blocks of short, animated, and feature films along with documentaries. Additionally, actors and filmmakers will be present to discuss their films at Q&A sessions following select screenings.

You can see the full schedule
here
, but in case you don't want to sift through it, here are some of our top picks for festival.
At Middleton.
This Adam Rogers film is about a woman named Edith (Vera Farmiga) and a man named George (Andy Garcia) who take their respective children on college tours. Edith and George meet at Middleton College in Connecticut and fall madly in love with each other. Although the story seems like it's going to be about the lives of the children at first glance, the parents' adventure ends up leading the film. Garcia will be at the screening to answer questions.
Fri. Oct. 25, 7:15 p.m.Out of Print
. Meryl Streep narrates this doc about the topsy-turvy world of words, examining the journey of the book through the digital revolution. Ray Bradbury, Scott Turow, Jeff Bezos, students, educators, and scientists discuss how this revolution is changing everything about the printed word.
Sat. Oct. 26, 2:45 p.m.Kilimanjaro
(pictured). Brian Geraghty, Abigail Spencer, and Jim Gaffigan star in this film about a guy who decides to climb Mount Kilimanjaro after his girlfriend breaks up with him.
Sat. Oct. 26, 8 p.m.
Siren
. Filmed locally in Mills, Mass., this dramatic romance follows Leigh (Vinessa Shaw), a woman who's cursed to have every man she meets fall madly in love with her. This leads Leigh to exile herself in the wilderness, becoming a recluse until she meets Guy, who seems to be the only man who's not fazed by her.
Pacific Rim
hottie Robert Kazinsky will be at the screening to answer questions about the movie and talk about his character, Guy.
Sun. Oct. 27, 7:50 p.m.The Lady in Number 6
. Director Malcolm Clark brings us this documentary following 109-year-old Holocaust survivor Alice Herz Sommer. The world's oldest pianist discusses her journey to finding happiness and love in life through her music, along with the importance of optimism and laughter.
Sun. Oct. 27, 3:45 p.m.George of the Center
. Filmmaker Brian Dorrington presents a fascinating documentary set in Billerica, Mass. that focuses on a concerned citizen-turned-political activist and his fight to educate and inform his fellow townspeople about the dangers of a highway project that will drastically change the town center's landscape.
Sun. Oct. 27, 6 p.m
.