Nail artist Victoria Shen sticks it to the modernist man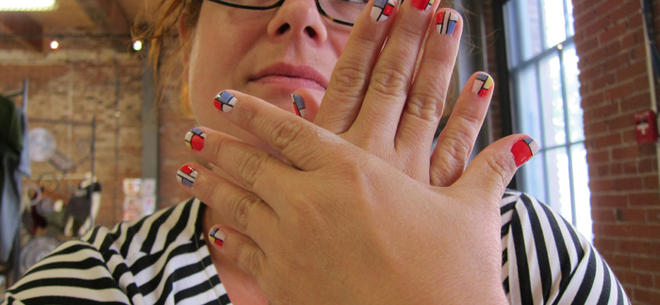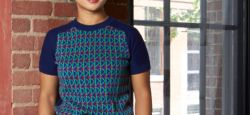 Forget the French manicure; creative nail art is big business these days. Magazines and blogs cover funky fingernails, and even the Fashion Police weigh in on celebrities' manis as they walk the red carpet. Nail art seems to be a trend that's here to stay.

Just ask Victoria Shen. The San Francisco native came to Boston to study printmaking at the School of the Museum of Fine Arts. But after she graduated, her interests expanded into social practice work, and she realized she could use the nail art trend to her advantage.
While learning the art of the perfect manicure (which took her eight months), Shen created her own nail colors and styles. One she's particularly proud of is a color gradient in which one color slowly morphs into another on the nail. While working with these materials, Shen realized that the manicurists, who create their own materials and styles, are like the modernist artists of the past. "It takes a lot of skill and mastery over the medium," Shen says. "It's a lot more nuanced than I thought to create these things."
Shen's use of modern art in her manicures is more than just replicating modernist paintings and art styles on a person's nails. For her, the manicures are a feminist commentary to "stick it to modernism," which is a traditionally male-dominated field. In modernism, the huge canvases can be overwhelming and overbearing, and Shen thinks it's funny to shrink these large, masculine works of art onto a tiny nail through a typically feminine medium.
For booking, you can contact Shen at mondernistmani@gmail.com or visit
evicshen.com
.