Be Well in the New Year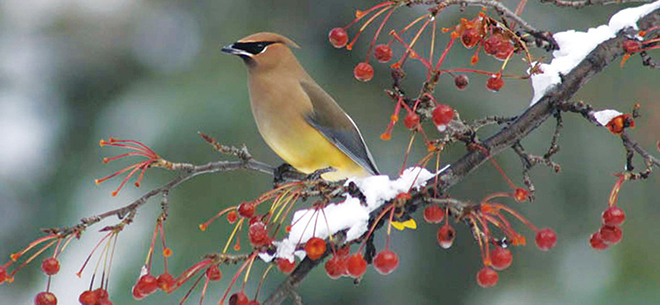 Photo: John Harrison/courtesy of Mount Auburn Cemetery
Resolve to take care of your physical and mental well-being—these outdoor destinations in Boston and beyond will help
Around the Hub
Being outdoors—especially during the times we are living through where some of our favorite indoor activities have been postponed, curtailed or outright cancelled—should never be taken for granted. It has, in fact, been cited as contributing to better mental health and improved memory by no less than Harvard Medical School, among others. And, of course, the physical activity of hiking or just simply walking is a great form of exercise. What better way, then, to kill two birds with one stone on your resolution list by spending time connecting with nature? Even in the city, it's simpler than you think.
Although Arnold Arboretum, the Harvard University-associated gem in the Frederick Law Olmsted-designed Emerald Necklace, has cancelled in-person programming for the time being, the 281-acre sanctuary for a variety of temperate-climate flora is still open for any nature-lover that likes to wander among the trees and pathways. Virtual guided tours are available on the park's site, as well as the new Expeditions app that explores its inhabitants, history and ongoing work through video and audio segments featuring various staff members.
Its Nature Center remains closed, yet the Mass Audubon-run Boston Nature Center & Wildlife Sanctuary in Mattapan still has two miles of trails to explore on the 67-acre grounds of the now-defunct Boston State Hospital. A hidden gem in the Hub is Stony Brook Reservation in Hyde Park, which is home to a 12-mile network of trails spread across a 475-acre scenic landscape. Closer to the heart of the city, the historic Boston Public Garden remains a great place for a leisurely stroll even in the winter, as are the parks of the aforementioned Emerald Necklace. Across the Charles River in Cambridge, Mount Auburn Cemetery (pictured) doubles as a unique habitat for urban wildlife with 175 acres to discover, along with some of the best birding in the Boston area.
Beyond Boston
Farther afield, there are great spots for nature-focused day trips all over Eastern Massachusetts. The area has an extensive network of nature preserves, one of the largest of which is Blue Hills Reservation. Just a few miles south of the city and stretching across several towns, Blue Hills boasts 7,000 acres and 125 miles of hiker-friendly pathways, and even cross country and downhill skiing trails. Perhaps the most well-known state park is Walden Pond Reservation, made famous by writer Henry David Thoreau. Consisting of 462 acres and more than a dozen paths and roads, this nature preserve allows visitors to walk (or snowshoe or cross-country ski) in the footsteps of history while getting some fresh air. One of the jewels of Cape Ann—located about 30 miles north of Boston—is the seaside Halibut Point State Park. Located at a former quarry overlooking the Atlantic Ocean, this scenic spot in Rockport offers unparalleled water views. Also on Cape Ann is Manchester-by-the-Sea's 64-acre Coolidge Reservation, a bucolic retreat featuring a pond, woods and an expansive lawn with beautiful views of Massachusetts Bay. Speaking of the ocean, the North Shore is also home to Plum Island, home of the Parker River National Wildlife Refuge. This sandy stretch is the perfect spot for both beachcombers and bird lovers. Another haven for nature's creatures that lies nearby is Ipswich's Crane Wildlife Refuge on the Crane Estate, a series of linked salt marshes and coastal islands that are ripe for exploration. South of Boston lines Norwell's 127-acre Norris Reservation, a riverside retreat dotted with trails that also houses a small pond. West of the Hub, stroll among art at the unique grounds of the deCordova Sculpture Park and Museum, which hosts guided winter walks of its 30 acres on Saturdays for those that make advance reservations. A little farther west is Nashoba Brook Wildlife Sanctuary in Westford, home to 3.6 miles of wooded hiking trails that are ideal for beginners.