Blown Away: Boston's blowout army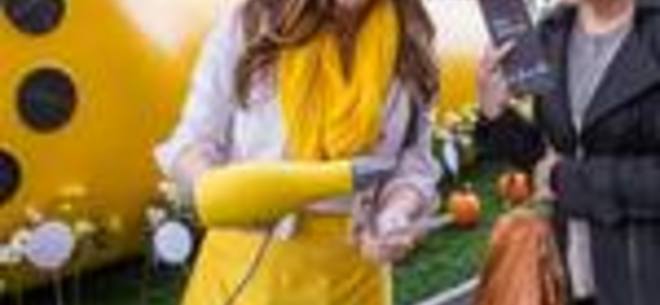 The women of Boston have had a lot of good hair days lately, and there's a reason for that. Blow-dry salons, which seemed like a frivolous fad when they first opened in the city last summer, have managed to thrive throughout Boston. Offering a simple menu of quick hairstyles for around $40 (glass of wine and rom-com sometimes included), the salons have become a favorite way for women on the go to pamper themselves. If you're craving a good blowout, there are plenty of places around the Hub to get it done.
Drybar
. The newest addition to Boston's blow-dry army opened this week at 234 Clarendon Street in Back Bay. The salon, which started out in L.A., prides itself on offering blowouts for $40. Options range from the sleek "Manhattan" to the beachy "Mai Tai" to the big, bold "Southern Comfort." The wash is included, and you can also add on extras like scalp massages and conditioning treatments. They even have an iPhone
app
. Expect a second location in Chestnut Hill in November.
Blo
. Boston's first blow-dry salon now boasts two local locations: one in the South End (437 Columbus Ave.) and one in Seaport (157 Seaport Blvd.). Marketing themselves as North America's first blow-dry bar, Blo's motto is "Wash, Blow, Go." For $35, you can get styles like the sleek "Red Carpet," the tousled "Pillow Talk," and the "Hunt Club" ponytail.
Hairo.
Originally a hair styling product line, Hairo now runs The Hairo Studio at 135 Newbury Street. While getting your hair done, their stylists will walk you through the process so you can replicate it at home, if you're feeling ambitious. Choose between styles like "Pin-ups and Braids," the sexy "Sin City," and the super-straight "NYC."
BeStyled
. If you're in the Boston 'burbs, BeStyled is your blowout destination. With locations in Chestnut Hill, Wellesley, and soon-to-be Lynnfield, this alliteration-loving local chain keeps it simple with styles like "Sleek," "Soft," "Swirly," and "Swanky" — all for $35.