Ask a Concierge: Yasmin McCarthy of Liberty Hotel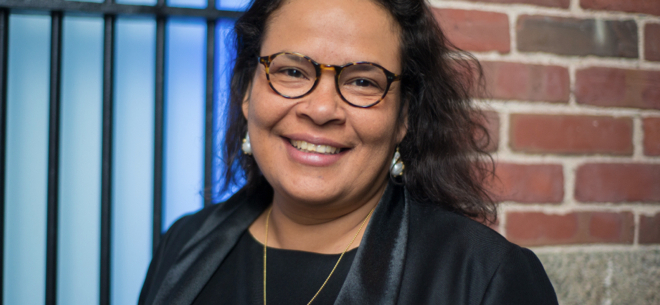 Photo by Samantha Murray
Yasmin McCarthy has spent the last year in jail — at the Liberty Hotel, that is. The historic jail-turned-luxury hotel is one of Boston's most unique places to spend the night, and as a concierge, Yasmin ensures that guests get the most our of their stay.

What do you think sets your hotel apart from others in the city?
First, what sets The Liberty Hotel apart from other hotels in the city is that it is truly indigenous to Boston. It is "Quintessentially Boston." The Liberty is the imaginative renovation of the Charles Street Jail—which was built in 1851—into a 298-room luxury hotel. Secondly, The Liberty is uniquely located at the foot of Beacon Hill and along the banks of The Charles River—literally just steps away from outdoor fun on the Esplanade, and posh shopping boutiques along Charles Street. And third, our "Liberty Affairs" programming is very special and unique. These weekly—and complimentary—events include Margate Mondays (cooking demonstration with Chef Joseph Margate), Gallery Night Tuesdays (gallery exhibition in the lobby featuring local artists), Whole Note Wednesdays (live jazz music), Fashionably LATE Thursdays (The Liberty's signature Thursday night fashion show featuring local Boston designers), and Spring Stretch Saturdays (yoga and fitness classes in conjunction with Equinox).
How long have you been working at the Liberty? What brought you to that hotel and to Boston in general?
I have been at The Liberty for just over a year now. Higher Education brought me to Boston; like most students, I never left! I love Boston for its history and culture, and am proud to be an ambassador for it as a concierge at The Liberty, where we provide an unrivaled experience for all of our guests. The history of The Liberty, coupled with its high-style luxury, is unlike any other hotel in the city. It is truly one-of-a-kind.
Say a guest has one day to explore. What's your advice?
First I'd have to discover whether the guest is a history buff, museum-goer, sports fan, outdoorsman, foodie, fashionista, etc. There really is something for just about everyone in Boston.
When you're not working, what do you like to do in Boston?
When I'm not working, I'm out exploring what's new in Boston. As old and historic as it is, Boston is also ever-changing and new.
What are some of the most common requests you get? Any strange or memorable requests?
Perhaps the most unusual request I've had as a concierge was actually a sweet one. A young man wanted to propose to his girlfriend. She enjoyed the gallery scene, so he was hoping to propose to her in that environment. We contacted a gallery, arranged for a painting to contain the ring and as she walked through the gallery, he would drop to his knees in front of the painting and propose. That was very unique, and a good surprise.
What is your favorite thing about this city?
I love Hubway. I use it all the time. It's the best way to explore and get around Boston. It's just so convenient to get around Boston on two wheels, instead of four! We offer complimentary bicycles at the Liberty and our guests just love them! Whenever we run out, there's a Hubway station across the street.