Heroic Hub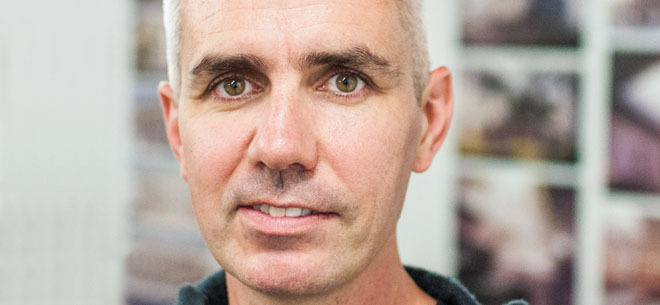 Whether it's a colonial-era site like the Old North Church or the iconic Back Bay row houses, Boston is best known as a city of brick landmarks. Yet for Chris Grimley, Boston's concrete buildings from the 1960s and '70s are what really stand out. Grimley, co-proprietor of Boston-based design firm over,under and its South End gallery pinkcomma, has a history of showcasing the forgotten aspects of Boston design, most recently in a book co-written with Mark Pasnik and Michael Kubo entitled Heroic: Concrete Architecture and the New Boston (The Monacelli Press). According to Grimley, Boston is home to an unusually high concentration of concrete modernist architecture that was optimistic in its vision of the Hub's future—thus deserving the title "heroic."
Grimley realizes that these buildings can also be "difficult" for the uninitiated. "They're strange in a way. They're beautiful and delightful, [but] they are such complex buildings because of the way that they were built." Beyond very visible examples like Boston's City Hall, a masterpiece of brutalism in the heart of Government Center, visitors and even residents may not be fully aware of the concrete buildings that are worth visiting. Grimley cites many examples by renowned architects like Marcel Breuer and I. M. Pei, as well as Harvard's Carpenter Center for the Visual Arts in Cambridge, which is the only North American structure designed by the famed French architect Le Corbusier. "That is, without a doubt, something that should be seen," he says.
Looking at Boston's architectural and design status today, Grimley stresses the cultural importance of events like the citywide Boston Design Week (March 30–April 10,
bostondesignweek.com). "The great thing about [Boston Design Week] is that it exposes the frenetic energy of designers that are operating in the city, and really makes the complexities of design apparent to a much wider audience." Grimley appears with Pasnik for a talk and book signing at AD20/21, the annual design showcase accompanying Boston Design Week. There, you can hear directly from Grimley how Heroic "makes history grey again," while spending the rest of the afternoon exploring the boldest and brightest in contemporary design today.