High 5: Fall Brews
Now is the time to enjoy these seasonal beers at a brewery near you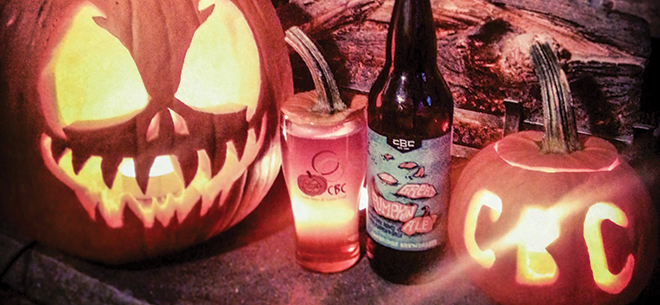 Slumkin Pumpkin (Somerville Brewing Company's American Fresh Brewhouse: Assembly Row, 301 Canal St. Somerville and Boynton Yards, 15 Ward St., Somerville; 800-428-1150, slumbrew.com): Sample the latest fall brew from this local favorite, which has a new restaurant/tap room debuting soon at Assembly Row to supplement its nearby outdoor beer garden.
Oldenburg (Night Shift Brewing, 87 Santilli Hwy., Everett, 617-294-4233, nightshiftbrewing.com): This Märzen-style lager emulates the traditional Octoberfest beer of Bavaria. Enjoy it at the award-winning brewery's tap room along with its other limited-edition, German-inspired fall beers while supplies last.
The Great Pumpkin Ale (Cambridge Brewing Company, 1 Kendall Square, Bldg. 100, Cambridge, 617-494-1994, cambridgebrewingcompany.com, pictured): A seasonal staple since 1990 at the pioneering brew pub, this subtly spicy brew is made with locally grown sugar pumpkins.
Oktoberfest (Aeronaut Brewing Co., 14 Tyler St., Somerville, 617-987-4236, aeronautbrewing.com): Enjoy its Märzen lager—along with an eclectic array of events ranging from live music to trivia nights and even the Oktoberfest Yoga Brewha on September 30—at this area standout.
Hot Potato (Lamplighter Brewing Co., 284 Broadway, Cambridge, 617-945-0450, lamplighterbrewing.com): Looking for something unique? Then try this ale made with sweet potatoes and Sichuan peppers.