10 Top Spots in the North End
Explore American history, Italian cuisine and more in Boston's oldest neighborhood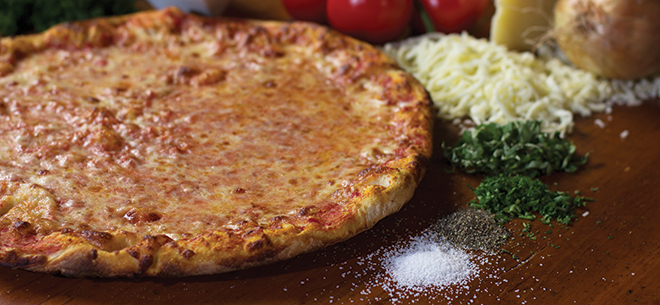 Regina Pizzeria
Boston's original brick oven pizzeria (pictured) has been rightfully famous since 1926 for its signature, piping hot pies crafted from hand-kneaded dough, sauce made from all-natural ingredients and the finest aged mozzarella—not to mention a wide array of toppings, from homemade sausage and meatballs to fresh veggies like onion, green pepper, spinach, broccoli and mushroom.
11½ Thacher St., 617-227-0765, reginapizzeria.com
Patriots Corner
Located in the Clough House, the North End's newest attraction features the interactive exhibit Dear Professor Longfellow, which features a live re-enactor who reveals the legacy of the famed poet.
21 Unity St., 617-523-4848, oldnorth.com/patriots-corner
St. Stephen's Church
Dubbed the New North Church when completed in 1804 and designed by famed early American architect Charles Bulfinch, this now-Catholic church houses a bell crafted by Paul Revere.
24 Clark St., 617-742-4715, socstjames.com
The Skinny House
Only 10.4 feet across at its widest point, this private home was allegedly constructed out of spite by its original owner to block the view from his brother's house, which had taken up more than its fair share of the property following an inheritance from their father.
44 Hull St.
Massimino's Cucina Italiana
A lauded North End mainstay since 1989, the cozy confines of Massimino's provides a quintessential Italian dining experience, from signature entrees like lobster ravioli and veal Massimino, all the way to its handmade desserts.
207 Endicott St., 617-523-5959, massiminosboston.com
Old North Church
The famed steeple of Boston's oldest house of worship served as a signal tower warning rebels of British troop movements on the eve of the American Revolution.
193 Salem St., 617-858-8231, oldnorth.com
Copp's Hill Burying Ground
The Hub's second oldest cemetery, dating from 1659, is the final resting place of early Bostonians such as the Mather family of Puritan preachers and Prince Hall, founder of the first Black Masonic Lodge in this country.
Hull Street
Paul Revere House
The city's oldest standing home (c. 1680) was haven to the renowned patriot's family from 1770–1800. Open for tours, it features period furnishings and artifacts.
19 North Square, 617-523-2338, paulreverehouse.org
Captain Jackson's Historic Chocolate Shop
Experience sweets the way they did in the Colonial Era at this re-creation of an 18th century chocolate purveyor, where visitors can see how chocolate was made back in the day, and, of course, taste the results.
21 Unity St., 617-523-4848, chocolate.oldnorth.com
Christopher Columbus Park
This waterfront gem hosts a spray fountain, a rose garden, a playground and a striking, wisteria-encrusted trellis archway, as well as events like fireworks over Boston Harbor on August 30.
Atlantic Ave., 617-635-7275, foccp.org