Healthy Dining
Keep those New Year's resolutions by savoring a variety of tasty—and healthful—cuisine throughout the city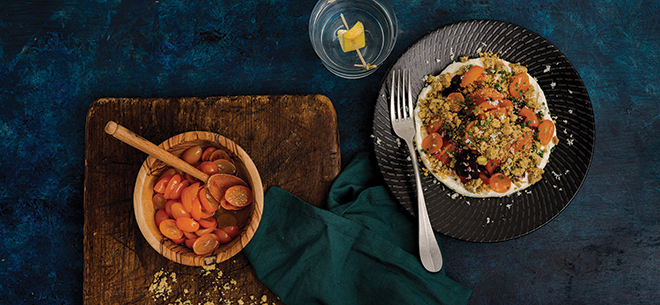 Myers + Chang: The lauded South End eatery, famous for its creative takes on a plethora of Asian dishes, also features a wide variety of gluten-free, vegetarian and vegan menu options.
Davio's Northern Italian Steakhouse: A healthy steak house? Davio's is, provided you order from its Awaken 180° menu, a selection of carefully portioned meals based on the tenets of the local weight-loss company.
Sumiao Hunan Kitchen: This Kendall Square destination for authentic Hunan cuisine serves several treats made with plant-based Impossible Beef protein along with its vegan and vegetarian offerings.
Whole Heart Provisions: With shops in Allston and Cambridge's Central and Harvard squares, this fast-serve vegetarian hangout makes getting your grains, greens and beans quick and easy.
Grasshopper Restaurant: Located in the student-heavy Allston neighborhood, Grasshopper boasts an all-vegan menu of Chinese delights.
Woods Hill Pier 4 (pictured): This cousin of an acclaimed restaurant in Concord, Mass. recently debuted in the same locale as the bygone, iconic Anthony's Pier 4, offering an all-organic menu of fresh-caught seafood and farm-to-table goodness.
Veggie Grill: The first East Coast outpost of the West Coast-based chain specializing in vegan dishes—some using plant proteins from Beyond Meat and Gardein—made its debut in Harvard Square this past fall.