New Year, New Hope: Greater Boston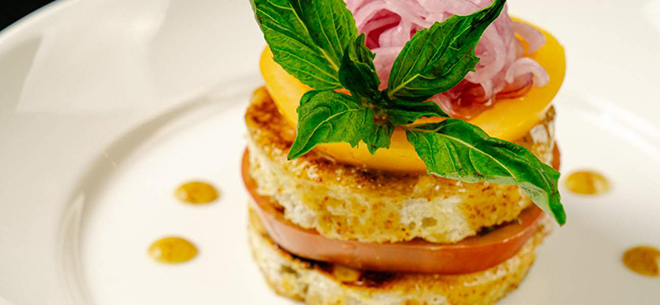 Photo courtesy of GBCVB
Now that we've flipped the calendar to 2021, many are looking forward to a vastly improved year (compared to the last one whose name we shall not speak), and the Greater Boston Convention & Visitors Bureau (GBCVB) is no different. The organization tasked with helping member businsesses welcome visitors to the Hub, Cambridge and the surrounding cities and towns is collectively hoping for "an increase in visitation to the region" in the new year, according to Glenn McGibbon, Senior Web Marketing Manager for the GBCVB. That's not to say the folks at the GBCVB haven't been busy since the pandemic began. As McGibbon points out, they have been a leader in "actively promoting and connecting with our industry members," dispersing information, and developing resources to help them—and their customers—weather this storm, including the Boston Safe and Strong Pledge, webinar series, weekly messages from GBCVB President & CEO Martha J. Sheridan and continually updated What's Open in Boston and MyLocalMA pages.
With many indoor activities on hold for now, even a metropolis like Greater Boston has a plethora of beautiful outdoor spaces that can be enjoyed year-round. As McGibbon points out, there are also many "outdoor self-guided trails" as well. In addition, he touts the recent Neighborhoods campaign designed to promote "areas of Boston that are traditionally not considered 'tourism locations' yet offer wonderful cultural and commercial experiences." The program is currently highlighting Roxbury.
The new year, especially with the ongoing roll-out of new vaccines, will hopefully bring extra enthusiasm to several planned events, including the Congressional Medal of Honor Society meeting at the Boston Convention & Exhibition Center on September 11; the Laver Cup, a three-day team tennis competition featuring some of the best players in the world scheduled for the TD Garden September 24–26; and the semi-annual Dine Out Boston (pictured), which offers dining deals for lunch and dinner at dozens of top Boston area restaurants. In addition, as McGibbon reveals, new hotels like the Omni Hotel in the Seaport and newly renovated The Newbury and The Langham will give visitors options for staying in style while exploring all Greater Boston has to offer in 2021.
For the latest information about guidelines for traveling and staying safe in Massachusetts, visit https://www.mass.gov/info-details/covid-19-public-health-guidance-and-directives.