High 5: MLK Day in Boston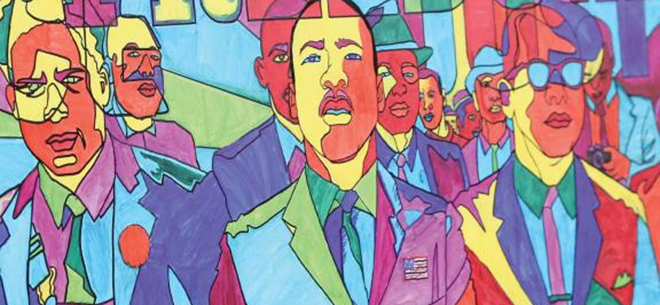 Photo courtesy of Museum of Fine Arts
Pay tribute to the legacy of Dr. Martin Luther King Jr., online or in person
Zoo New England: The organization that operates both Boston's Franklin Park Zoo and Stoneham's Stone Zoo recognizes the holiday by offering all comers free admission. Advance registration for timed tickets is required by January 17 .
Martin Luther King Jr. Memorial Breakfast: The 51st annual event goes virtual January 18 at 11 a.m., boasting a theme of the "Arc Toward Justice: Unfinished Business." Speakers include U.S. Senators Ed Markey and Elizabeth Warren, as well as U.S. Representative Ayanna Pressley. The venerable gathering honoring MLK's life is followed by interactive teach-ins and virtual rallies.
Boston Children's Chorus: The choir holds its annual MLK-centered concert on January 17 at 4 p.m. as an online happening. Entitled "Born on the Water," the music-filled celebration is free, yet online registration is a must.
Museum of Fine Arts: The Fenway institution may be closed for now, yet it still is hosting a streaming version of its annual MLK Day programming from 5–6 p.m. Check the MFA's website, Facebook page or YouTube to experience personal remembrances by community leaders, a musical performance and a poetry reading.
Boston Cares 16th Annual MLK Service Event: The charity organization promotes weekend-long opportunities to get involved in the community via virtual volunteer training and information sessions, as well as a Zoom call showcasing ways to contribute remotely through mask-making, letter writing and more. Also participate in online discussions on race and equity, and learn about food insecurity during the pandemic and other important topics.