Bastille Day in Boston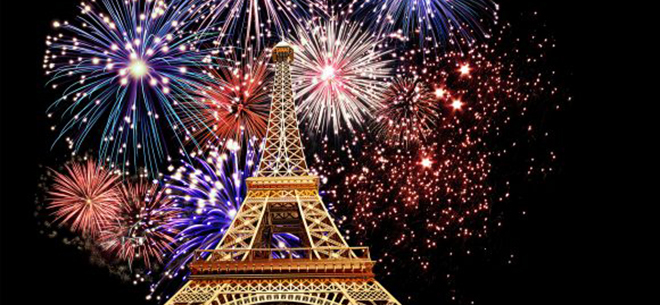 Bastille Day, a national holiday in France marking the start of the French Revolution, gets a special Boston-style celebration with the French Cultural Center (FCC). This two-day commemoration of La Fête Nationale begins Tuesday, July 13 with an online educational ceremony, featuring speeches in French from Arnaud Mentré, Consul Général de France à Boston, and Barbara Bouquegneau, executive director of The French Cultural Center. Sarah Lund, graduate intern at the Harvard Art Museums and Ph.D. candidate at Harvard, also gives a presentation titled Liberty, Equality, Sorority? A Woman Printmaker in the French Revolution. To top off the evening, attendees can enjoy a reinterpretation of "La Marseillaise" by the talented duo formed by FCC team member Fabrizio Mazzetta and his partner, Masako Jasmine Yotsugi.
"If there are some things that the pandemic has taught us, it is that we humans are not meant to live in isolation," explains Barbara Bouquegneau. "We all took this 'opportunity' to reflect on our priorities and values; and how vital our beloved communities are to us. Our French Cultural Center members and friends have been incredibly generous with their support and well wishes, and we could not wait to be reunited in person for our signature event, Bastille Day, which celebrates the profound values of liberty, equality and fraternity."
On Bastille Day, July 14, join the FCC for a soirée spéciale at La Voile restaurant in Brookline. This family-friendly celebration offers board games for kids, storytime en français, face painting, card games, trivia and mini pétanque fields (a French sport that requires tossing small balls to hit a larger target ball). French appetizers and glasses of rosé flow throughout the evening, along with music performances by a live accordionist. General admission tickets are $65 and include four different Ricard cocktails for the adults, and complimentary grenadine and mint mocktails for children. Children under the age of 12 get in free.
For more information and tickets, please visit the French Cultural Center's website.