High 5: Irish Boston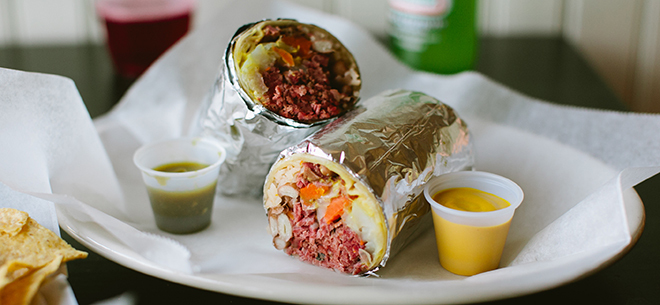 Photo: Brian Samuels
Top ways to celebrate the Irish-ness of the Hub this March
South Boston St. Patrick's Day/Evacuation Day Parade: This dual celebration of both the patron saint of Ireland and a pivotal victory of the American Revolution (both of which, coincidentally, have March 17 in common) is a beloved local tradition, annually attracting hundreds of thousands of spectators. Taking place this year on Sunday, March 20, the triumphant return of the grand spectacle is sure to be a raucous good time.
Greenhills Bakery: A legendary institution in Boston's Dorchester neighborhood, Greenhills is a sweet destination for green-frosted treats this March (just try to resist the Guinness chocolate cupcakes, we dare you!), as well as its traditional items like the famed Irish soda bread, which is bound to fly off the shelves.
Irish Heritage Trail: Take a self-guided tour through 20 sites stretching from the North End to the Fenway related to the Hub's Hibernian heritage, including sites related to John F. Kennedy, the first Irish-American U.S. President, and his family; Downtown Boston's Irish Famine Memorial; and Fenway Park, which was built by Irish immigrant Charles E. Logue.
Irish Cultural Centre of New England: Head just south of the city to Canton to immerse yourself in all things Irish. And, of course, there's a friendly pub—re-opening the weekend of March 11 & 12—and a St. Patrick's Day shindig featuring traditional music, dance and more on March 17 from 11:30 a.m.–11 p.m. Family celebrations take place March 19 from 9:30 a.m.–11 p.m. and feature arts and crafts, storytelling and dance performances.
Anna's Taqueria (pictured): The Boston area's go-to fast-serve Mexican restaurant may not be authentically Irish, yet it does annually serve corned beef and cabbage burritos for one day only—yes, you guessed it, March 17—to honor of the region's Irish-American roots in the most delicious way possible.