High 5: Holiday Shows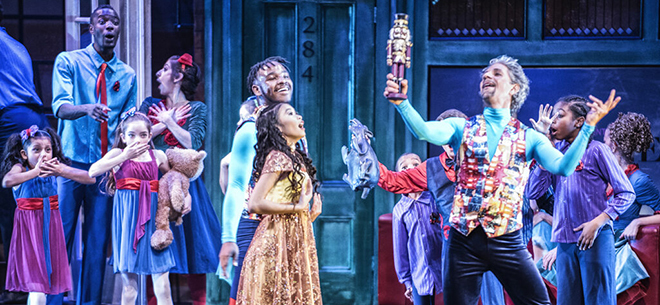 Photo: Peter Paradise Photography
Get in the spirit of the season with these top year-end spectaculars
Boston Ballet's The Nutcracker: The beloved tradition returns to the Citizens Bank Opera House November 25–December 31. This version by Boston Ballet artistic director Mikko Nissinen sends Clara and her toy-turned-prince on a magical journey filled with a giant Christmas tree, sugar plum fairies, a dancing bear, lots of snow and, of course, Tchaikovsky's timeless score.
Black Nativity: Now in its 52nd year, the National Center of Afro-American Artists' iteration of Langston Hughes' gospel-filled song-play about the birth of Christ comes to life at the Emerson Paramount Center's Robert J. Orchard Stage from December 2–18.
A Christmas Celtic Sojourn: Celebrate the season with an Irish accent December 16–18 at the Emerson Cutler Majestic Theatre by witnessing this lively music and dance extravaganza based on Brian O'Donovan's radio program that has been going strong for two decades.
The Midwinter Revels: Head over to the Sanders Theatre in Cambridge's Harvard Square December 16–28 for this much-anticipated tribute to both the season and music from all parts of the world. The 2022 iteration focuses on 1920s-era Ellis Island, where a group of families from Ireland, Russia and Germany are stuck on Christmas Eve and find a way to celebrate the occasion through music, song and story.
Urban Nutcracker (pictured): A modern, Boston-centric version of the beloved Tchaikovsky ballet based on the story by E.T.A. Hoffmann, this Hub tradition takes the stage at the Boch Center's Shubert Theatre December 17–23, complete with music and dance infused with hip-hop, jazz, flamenco and more.