High 5: Winter Film Festivals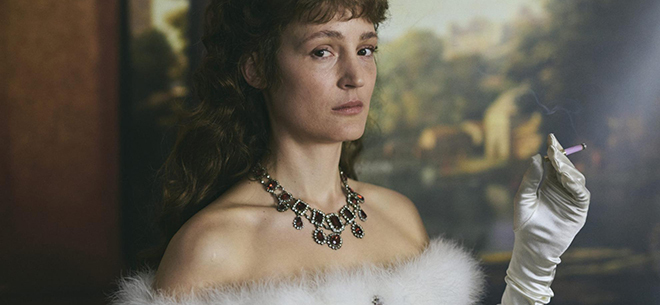 Still from Corsage (2022) by Marie Kreutzer
Head to your favorite art houses for these fascinating lineups of prestigious cinema
Black History Month Film Festival: The Boston Globe sponsors the third year of this online lineup of movies that celebrates the lives and culture of Black Americans all February long. Enjoy both new and vintage works, as well as discussions by panels of filmmakers and Globe writers and editors.
Four Contenders: The Academy Award for Best International Feature: Get a look at the Museum of Fine Arts' picks for some of the best foreign films of last year from February 16–19. Entries include features from Austria (pictured), South Korea, Poland (Oscar nominee EO) and France.
2023 Oscar Nominated Shorts: Live Action, Animated & Documentary: Speaking of prize-worthy, this 18th annual rundown of Academy Award-deserving works running at Brookline's beloved Coolidge Corner Theatre begins February 17, so get your tickets now so you can get a jump on your Oscar pool.
The Bugs Bunny Film Festival: Just in time for school vacation week, the Brattle in Harvard Square becomes home to this delightful tradition beginning February 17. Enjoy the timeless adventures of Bugs, Taz and the rest of the Warner Bros. gang, with a completely new lineup scheduled for the final weekend of matinees from February 24–26.
Boston Israeli Film Festival: Close out the winter and welcome spring with this lineup of engaging documentaries and features from Israel followed by lively discussions with filmmakers and special guests, which plays in person March 19, 21 & 23 and online March 26–29. Both the theater and home versions offer different films, all presented by Boston Jewish Film.