All The Hubbub
What Boston's Buzzing About
Boston's buzzing about some exciting happenings this month. A favorite, famous fairy tale bursts in to reality on center stage, while the elephants at Franklin Park Zoo join you for a pint, and a Harvard local landmark celebrates it's 60th birthday. Send off the summertime with any or all of these special, one-of-a-kind events.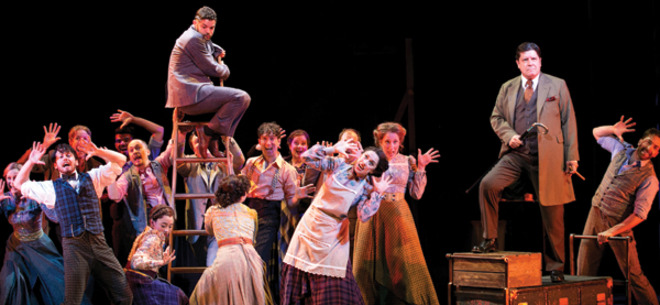 Photo by Evgenia Eliseeva
1. Finding Neverland
Take a journey into the story that came before Neverland, where all the magic began. Directed by American Repertory Theater Artistic Director and Tony Award-winner Diane Paulus, this world premier musical—based on the Miramax motion picture and the play The Man Who Was Peter Pan—tells the story of J.M. Barrie's friendship with the family who inspired him to create Peter Pan. If you've seen the film version with Johnny Depp and Kate Winslet, you're sure to love the musical, too. See the characters come alive in front of your eyes as they sing and dance their way across the stage in this touching tribute to the power of imagination.
2. Brew at the Zoo
Mix the best parts of child and adulthood at Franklin Park Zoo, August 16 from 3:30–7:30 p.m. Sample a variety of beer from more than 40 breweries, and visit the animals while you sip. Bring an appetite—there will be samples from such food purveyors and restaurants as Cedars, the Melting Pot, Utz, Sugar Coated Heaven, Maggiano's and more. Along with beer, food and animals, entertainment is provided by Boston-based musician Andrew Geano. With a rich acoustic pop-rock sound, Geano sets the tone for a night to remember. Tickets for Brew at the Zoo are $50 in advance, or $60 at the door.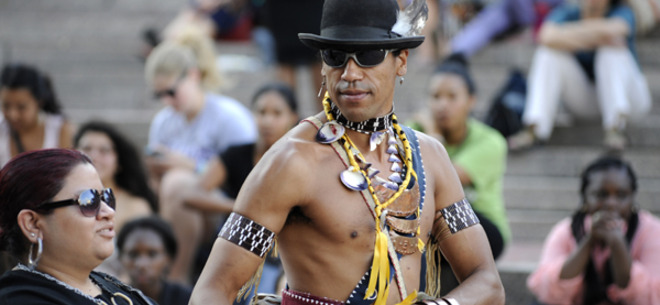 Annawon Weedon and Friends
3. GreenFest
Downtown Boston is transformed into an environmentally friendly oasis from August 15–17. Make your way over to City Hall Plaza for a fully inclusive festival filled with fun learning experience that highlight environmental changes you can make in your everyday life. Enjoy interactive exhibits, workshops, presentations and continuous live entertainment on four stages. For a nominal fee, enjoy a wine and beer garden on the EcoTerrace, purchase some EcoFashion and admire EcoArt. For the kids, The Family Stage is bustling with storytellers, music, dance, sing-alongs, young performers and multicultural acts. GreenFest looks to bring all of Greater Boston together to find solutions to make the city a healthy, sustainable place to live—so stop by and learn how easy it is to be "green."
4. Think PINK, Drink PINK, Shop PINK
Real men (and women) eat, drink and shop pink. Through August 31, a number of businesses throughout Harvard Square donate a portion of revenue from pink products to The Hoffman Breast Center at Mount Auburn Hospital, Dana Farber and other breast cancer research charities. Going out on the town? Drink pink with speciality cocktails from Grafton Street, Regattabar, Russell House Tavern, Henrietta's Table, Noir and Park Restaurant & Bar. Sending a postcard? Make it pink and the Irving House pays your postage and donates a dollar for every pink card mailed. This is a special way to show your support, so think pink to get one step closer to a cure. Visit harvardsquare.com for a full list of participants.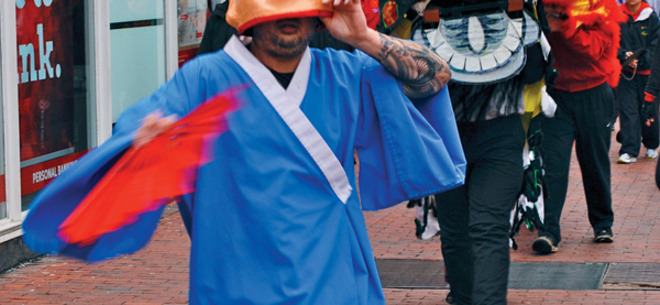 Photo by Bill Manley
5. Hong Kong 60th Birthday Party Street Festival
While most 60-year-olds are looking forward to retirement, Harvard Square's Hong Kong restaurant is still going strong. In fact, this landmark eatery and multi-level entertainment destination celebrates its milestone on August 17 from 6–10 p.m., bringing the party to the people by hosting the bash right in front of the Massachusetts Avenue establishment. Enjoy a beer garden, DJ, dancing, the Hong Kong's delicious Chinese food and even birthday cake, as well as a traditional Dragon and Lion Dance in the Harvard Square Pit area down the street, followed by a lively street procession right to the Hong Kong's front door. For up-to-the-minute details, visit hongkongharvard.com.