Family Fun in Boston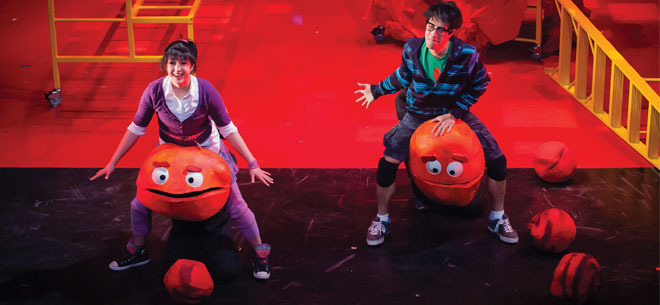 Disney on Ice celebrates 100 Years of Magic at
TD Garden
: Through February 21, dozens of your favorite characters—from Mickey and Minnie to Donald Duck and Goofy to an entourage of Disney Princesses—take to the ice in a spectacular show featuring 30 favorite tunes, including "Let It Go," "You've Got a Friend in Me" and "Hakuna Matata."
21st Annual Bugs Bunny Film Festival
at
The Brattle Theatre
: This delightful vacation week tradition continues at Harvard Square's venerable independent cinema house. Introduce the tykes—and re-introduce yourself—to the beloved Looney Tunes gang, including Daffy Duck, Sylvester, Tweety, Elmer Fudd and, of course, that rascally rabbit himself. The series—which began on February 12 and boasts multiple showings every day except February 20—continues through February 21.
Prezoodential election
at
Franklin Park Zoo
: Kids can cast their ballot for one of six charismatic critters at this just-for-fun event February 15–19. Then join the inauguration party for the winning "president" of the zoo at the Tropical Forest enclosure February 20 from 10 a.m.–1 p.m. Candidates include Dinari the lion, Kiki the gorilla and Anala the tiger.
Classics for kids
at
Boston Children's Museum
: Let classical ensemble Boston Baroque introduce your youngsters to Vivaldi's The Four Seasons at this waterfront institution geared towards having fun while learning. Two 35-minute performances take place February 17 at 1:30 and 3 p.m.
The Wong Kids in the secret of the space chupacabra Go!
at the
Emerson/Paramount Center Mainstage
: Beginning February 19, ArtsEmerson brings New York's Ma-Yi Theater Company to the Hub, who present this fun and fantastical sci-fi tale of two siblings whose discovery that they have superpowers propels them on an outer-space adventure. This action-packed production is brought to life through imaginative storytelling, colorful puppets and inventive visual effects.