Crush Pizza is crushin' it downtown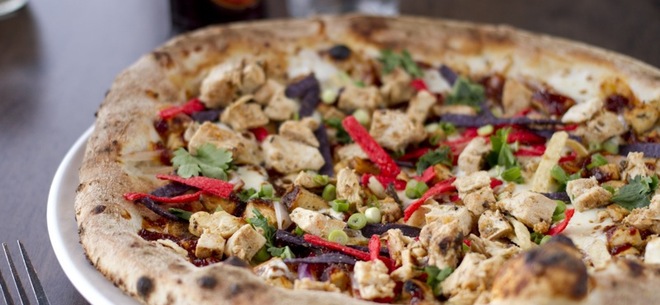 True Neapolitan pizza is so rare a bite, only a handful of restaurants get it right—and Crush Pizza promises they're one of them.

Now open in the Financial District at 107 State St., Chef/Owner Tony Naser brings Boston his authentic Neapolitan pie made the way Italian pizzaiolo have prepared it for centuries. Pies are baked for a mere 90 seconds at 900 degrees in two dramatic, floor-to-ceiling wood-fired ovens imported from Italy, and are made wit only the freshest and most authentic ingredients.
Try one of Crush's 10 specialties like the "Pesto Blast," topped with fresh made pesto, fire-roasted cherry tomatoes, feta, sun-dried tomatoes, fresh garlic and home made mozzarella to boot. Or build your own the way you like it from a selection of freshly made and imported toppings. Start with a base—maybe Bourbon BBQ, or the White Pizza made with a garlic cream sauce—and cover it with anything from gorgonzola cheese and arugula to prosciutto di parma and truffle oil.
See the full menu at
crushpizza.com
.