A Peek at the Past: Laura Dwight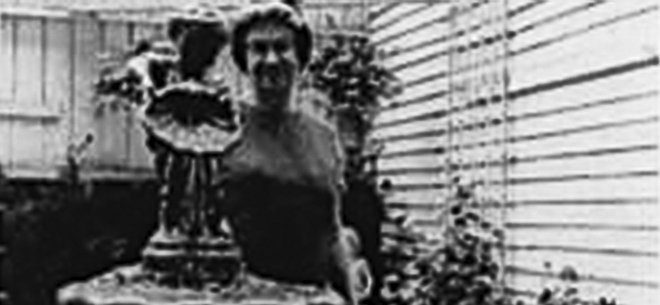 Photo: Courtesy of Arnold Arboretum
The City of Boston abounds with blossoms every spring, yet there are perhaps none more famous that the pink-and-white petals on the majestic magnolia trees lining stately Commonwealth Avenue in the Back Bay. Although the area's origins date back to the 19th century, it wasn't until the middle part of the last century that the presence of these living monuments was firmly established, largely thanks to the efforts of one woman with a mission to beautify her then-decaying neighborhood.
Laura Dwight (1899–1983, pictured above), although not a native Bostonian, became a Back Bay fixture in the later years of her life, mostly due to her push to instill a renewed sense of pride in Boston's green spaces and gardens. Inspired by the cherry blossoms that annually attract attention in Washington, D.C., Dwight went on a successful crusade to have an equally distinguished collection of flowering trees planted along the beloved boulevard where she resided.
Hailing originally from Detroit, Michigan, and heir, along with her sister, to the fortune her father amassed as president of a manufacturer of bodies for many early American automobiles, Dwight was an active member of the civic-minded Neighborhood Association of the Back Bay (NABB), which was founded in 1955 to restore the locale to its former glory. Under the auspices of the NABB, Dwight spearheaded the planting of saucer magnolias—a showier hybrid species than the scattered magnolias that had been planted in the early 20th century—in private yards along Commonwealth Avenue in 1963, often going door-to-door to cajole fellow residents into complying with her plan. The plants were offered for a reasonable price, and labor was donated by both residents' gardeners and MIT students that Dwight recruited to help, with the delivery and installation all coordinated by a determined Dwight, who was then in her 60s. A later planting of native dogwoods took place on the opposite, shady side of the street in 1965.
Dwight's activism wasn't just confined to this living, blooming row of early spring color, however. In 1967, she established and acted as the first president of the Garden Club of the Back Bay, and, in 1970, was a founding member of the Friends of the Public Garden, an organization dedicated to reviving the landmark botanical garden, which had fallen into disrepair in the decades following the Depression. Of all her accomplishments, though, the magnolias remain her most visible, vibrant legacy.