Project Takeout to the Rescue!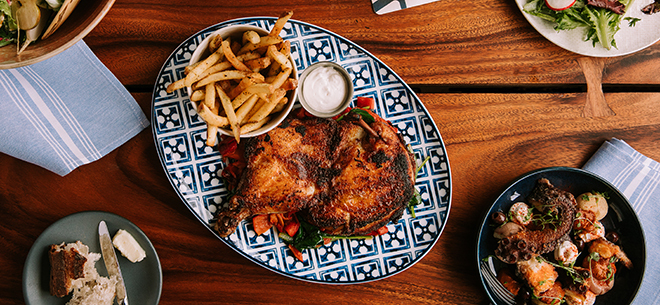 Photo: Emily Kan/courtesy of Alcove
Can ordering takeout be considered a civic duty? According to a new initiative enacted by the venerable Boston Globe, the answer is a resounding "yes." Project Takeout, which was announced January 14, urges Massachusetts diners to order takeaway meals from their favorite independent eateries at least once a week to help alleviate some of the pressure caused by current COVID-19 restrictions placed upon the restaurant industry. Noshing mainstays in particularly hard-hit communities like Boston's Chinatown neighborhood are depending on takeout orders in order to sustain them until spring, when, hopefully, the combination of outdoor dining and a more widespread rollout of vaccines signals renewed prosperity for your favorite dining spots and their workers, along with all the related professions—from farmers and fishermen to bakers and grocery distributors—that rely on them. Those that participate are encouraged to post photos of their meals on social media with the hashtag #ProjectTakeout, and also tag the restaurant from which they order.