Restaurants: Roxbury/South End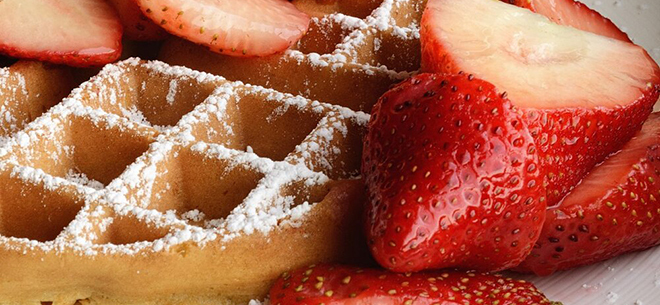 courtesy of Soleil
Honor Black History Month in Boston by supporting these local, Black-owned eateries
Roxbury
Roxbury has long been a nexus for Black culture in Boston. Experience it for yourself at several Black-owned dining spots, including Soleil (pictured) in the recently renamed Nubian Square. This casual restaurant offers chef/co-owner Cheryl Straughter's twists on Southern comfort food for breakfast, lunch and dinner. Also in Nubian Square, Haley House Bakery has been a Roxbury staple since 2005, serving the community soups, salads, sandwiches and more to help fulfill its parent organization's non-profit mission to help those in need. Another Nubian Square favorite is Dudley Café, which, like Haley House, also touts a mission of giving back to its surrounding environs, particularly area youths. Steeped in history and once owned by Boston Celtics legend Bill Russell, Slade's Bar & Grill has been serving down-home soul food, chicken wings and more in the Frederick Douglass Square Historic District since 1935. For a taste of Africa, especially the cuisine of West Africa, head to Suya Joint All African Cuisine just outside of Nubian Square. North African, Middle Eastern and Somalian fare are specialties at Ashur Restaurant. Fort Hill Bar & Grill in its namesake neighborhood offers the food of the Dominican Republic, while mouth-watering soul food can be found at Maxine's on St. James and authentic dishes from Portugal are served at Nos Casa Café.
South End
Located in the same spot once occupied by legendary soul food and live music hot spot Bob the Chef's, Darryl's Corner Bar + Kitchen carries on the tradition, thanks to owner Nia Grace. Chef/owner Douglass Williams has garnered attention from no less than Food & Wine for his work at Italian-influenced eatery Mida. Don't miss all-you-can-eat Mangia Pasta Monday.
Many restaurants are currently open for takeout and/or delivery only and may have restricted hours. Please call ahead for details.