Peek at the Past: Boston Common Christmas Tree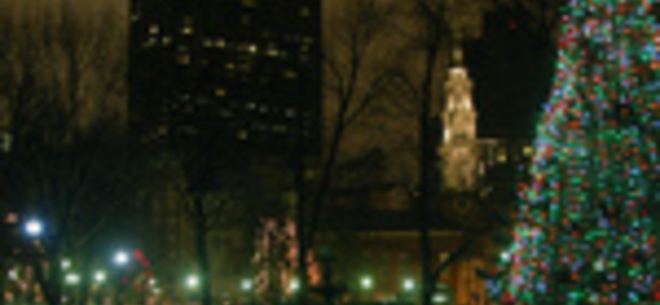 Boston's official Christmas tree is pretty special—and not just because you can follow it on Twitter (@treeforboston). The nearly 50-foot, 40-year-old white spruce traveled all the way from Nova Scotia to Boston Common, accompanied by a police escort on the last leg of its journey. The tree marks the 42nd official gift from our neighbors to the north.

Now, not just every city receives a giant Christmas tree from Nova Scotia. The evergreen is a thank-you gift to Boston for help the city provided following the disastrous Halifax Explosion. The tragedy occurred on December 6, 1917 when two ships—one of them loaded with explosives—collided in Halifax Harbor. Not long afterward, one of the ships blew up with a force stronger than any man-made explosion the world had ever seen. The blast obliterated half the town, killing more than 1,500 people immediately and hundreds more afterward. Even worse, the explosion provoked a massive wave that washed over the land.
Within 24 hours of the tragedy, Boston dispatched a train loaded with doctors and nurses, medical supplies and other useful items. Trains and shiploads of supplies continued to flow in from the city in the days following. That goodwill offering managed to create a bond between the cities that survives to this day.
Boston's official Christmas tree will be lit at a free ceremony on Boston Common on December 5 from 6-8 p.m. There will be performances from
American Idol
Season 11 finalist Erica Van Pelt, Blue Man Group, Nova Scotia band Squid Precision Drumming, Morning Star Baptist Church Gospel Choir, Boston Ballet, Boston Celtics official junior dance team Lil Phunk, and a headliner to be announced. The holiday decorations throughout Boston Common and the Public Garden, including the tree, will light up in sequence shortly before 8 p.m. The show will close with a pyrotechnic display. Find out more information at
cityofboston.gov/parks
—or just follow the tree on Twitter.