A 20th Season of Love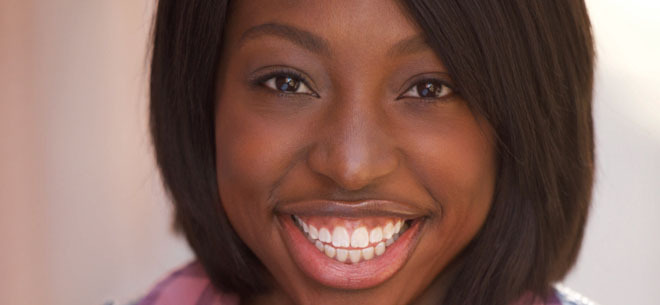 Imagine making your Broadway debut in Jonathan Larson's Pulitzer Prize-winning rock musical, Rent. And creating the role of the fiercely independent Joanne. Fredi Walker-Browne did just that, and remembers it as an incredible experience. "Unconditional love was the driving force behind the character for me. The character and the show taught me so much about people and myself." Now, Walker-Browne is in Boston to conduct a master class at Fiddlehead Theatre Company while they perform a 20th anniversary staging of Rent (February 5–21), with Boston Conservatory graduate Brandi Porter in the role of Joanne. Both Porter and Walker-Browne insist that the show is a must-see this winter.
"The fact that it is 20 years later and people still love the show and feel changed and enlightened by it, speaks volumes to its power as a story," says Walker-Browne. Porter agrees. "What resonates about Rent in 2016 is that the universal themes are still timeless... This musical reminds me to celebrate life, to focus on the present (which is surprisingly hard to do) and those in my presence one moment at a time." The universal aspect of Rent is evident from its roots; based on Giacomo Puccini's 1895 opera La Bohème, Rent deftly transposes themes of community, rebellion, sexuality, love and loss to Upper East Side New York in the 1980s.
One of many groundbreaking characters, Joanne is an African American, Harvard-educated lesbian lawyer. Her relationship with Maureen, a passionate performance artist, is one of the musical's many threads, which collectively weave a bold, provocative drama involving characters whose struggle to "pay the rent" underlines many greater ordeals. "I enjoy Joanne's fire, her grounded strength, her intellect," explains Porter. "She was born to fight and win, to be strong and independent. But there is also that emotional side to her that Maureen is able to manipulate. Like the rest of the characters in the show, she is torn between conflicting desires."
Walker-Browne looks back on her role in Rent and is "forever grateful for the perspective it gave [her]." She hopes that those who are unfamiliar with the show join in this 20th anniversary celebration, as does Porter, adding, "The characters are still conflicted and still battling. The music is just as exhilarating… It's an emotional roller coaster, so buckle up!"