10 Top Spots for North End Dining
Whether craving classic or contemporary fare, indulge in Italian cuisine and more in Boston's "Little Italy"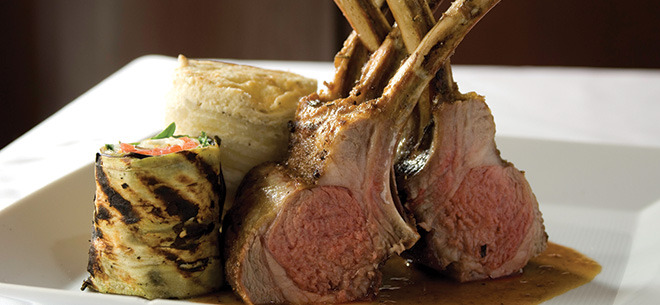 Bricco
One of the neighborhood's top tables, Bricco showcases both sophisticated and traditional Italian food—including house-made pasta and fresh bread from its own bakery—along with an award-winning wine list, late-night dining and a luxurious décor.
241 Hanover St., 617-248-6800, bricco.com
Trattoria il Panino
For 30 years, this mainstay on the corner of Hanover Street has offered delicious southern Italian specialties, from hearty pasta dishes to the freshest seafood.
11 Parmenter St., 617-720-1336, trattoriailpanino.com
Quattro
Creative pizzas fired in a brick oven imported from Italy and roasted meats like leg of lamb and pork loin are the order of the day at this modern eatery.
264 Hanover St., 617-720-0444, quattro-boston.com
Massimino's Cucina Italiana
From meaty stuffed veal chops to mussels Napoletana, the menu at this intimate hideaway exemplifies Italian dining at its best.
207 Endicott St., 617-523-5959, massiminosboston.com
Mare
Meaning "sea" in Italian, Mare lives up to its name, offering everything from New England staples like its overstuffed lobster roll and perfectly fried whole-belly clams to homemade gnocchi frutti di mare and briny raw bar selections like local oysters and littleneck clams, along with year-round outdoor seating on its patio with a view of the city skyline.
3 Mechanic St., 617-723-6273, mareoysterbar.com
Crudo
Italian for "raw," Crudo takes a left turn by featuring sushi, sake and Asian-style small plates in a bi-level, rustic-yet-modern setting.
78 Salem St., 617-367-6500, crudoboston.com
Lucca
A longtime fine dining go-to, Lucca combines upscale takes on Italian favorites with a top-notch bar program.
226 Hanover St., 617-742-9200, luccaboston.com
Ward 8
Decidedly non-Italian and named for a classic cocktail, this gastropub specializes in edgy takes on comfort food and craft libations.
90 North Washington St., 617-823-4478, ward8.com
Regina Pizzeria
The original location of this local chain has been a favored destination since 1926, and it's easy to see why. Its old-school aesthetic and classic brick oven pies have endeared it to locals and visitors alike for decades.
11½ Thacher St., 617-227-0765, reginapizzeria.com
Ristorante Saraceno
Saraceno's prime location, fine Neapolitan cuisine and affordable prices have made this cozy spot a popular haven for many years.
286 Hanover St., 617-227-5888, ristorantesaraceno.com