Hub Faves That Keep on Cooking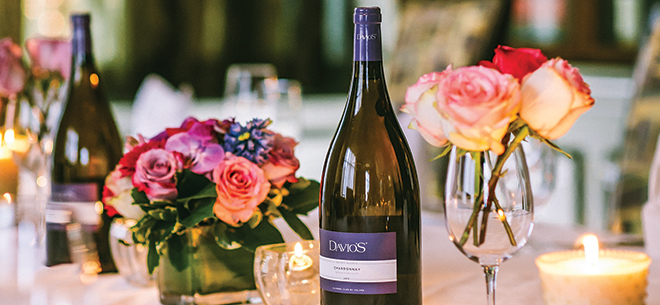 For those who haven't ventured out much in the last few months, you may be wondering just how your favorite, long-standing restaurants are faring. Wonder no more as we present this neighborhood-by-neighborhood roundup chronicling some of the city's most iconic eateries that have so far weathered the COVID-19 storm.
Downtown/Waterfront
The place where both Daniel Webster and JFK supped on oysters, scrod and more, the Union Oyster House, continues to endure as the classic of all Boston classics more than a century and a half after its founding in 1826, thanks in part to outdoor seating literally alongside the Freedom Trail. Another oldie but a goodie, the historic Bell in Hand Tavern, lies right across the way, offering both indoor and outdoor seating along with its usual array of burgers, sandwiches and New England seafood. Another classic is right around the corner in the Green Dragon Tavern, which is patterned after the Colonia Era watering hole that served as a meeting place for the Sons of Liberty. While not quite as old as its neighbors, it has been entertaining visitors with its British- and Irish-flavored atmosphere for decades and is benefitting from additional outdoor seating during the current crisis. Perhaps Boston's quintessential Irish pub, The Black Rose near Faneuil Hall Marketplace carries on pouring pints of Guinness and serving fish & chips and clam chowder despite the suspension of live music.
Back Bay
Longtime Back Bay favorite Davio's Northern Italian Steakhouse (pictured) finally re-opened its flagship location on Arlington Street at the beginning of September, to the delight of both Italian food and chophouse aficionados. Speaking of steaks, Abe & Louie's is continuing to set the standard for beef palaces in the city, especially with its patio overlooking lovely Boylston Street. Sister eatery Atlantic Fish Company, established in 1978, benefits from a similar perch along the same boulevard, as well as its daily updated menu of the freshest ocean catch.
South End
French dining in the Hub wouldn't be the same without Aquitaine, which thankfully is still serving its Gallic cuisine on Tremont Street, and even around the corner on its expanded patio. Super-chef Barbara Lynch has two of her more established restaurants across the way: seafood mainstay B&G Oysters, complete with its secluded outdoor deck, and meat-and-wine-focused The Butcher Shop, which boasts a new outdoor patio. For those looking for an old-school Irish vibe, J.J. Foley's Cafe has been pouring pints since 1909, and now does so with the addition of an impromptu outdoor space.
Theatre District/Chinatown
Many Chinatown dining spots, both old and new, are doing takeout only, yet the acclaimed Taiwan Café is currently seating diners eager to sup on some of the best dumplings in the city. For dim sum, you can still have a seat at Empire Garden Restaurant, which was formerly a theater. South Street Diner, open 24/7 and located on the outskirts of the district, is still welcoming patrons ravenous for banana pancakes, burgers and more, even in the wee hours of the night.
South Boston
Southie's oldest bar/restaurant, Amrheins, remains to dish out heaps of comfort food for lunch and dinner, as well as breakfast from the newly incorporated Mul's Diner, which had been located across the street for decades. L Street Tavern, the bar made famous in Good Will Hunting, is still pouring pints and serving hungry visitors as well.
Beacon Hill
Although its younger replica at Faneuil Hall Marketplace has poured its last brew, the original, sitcom-inspiring Cheers is still going strong. Ditto for neighborhood stalwart The Paramount, a reasonably priced haven for breakfast, lunch and dinner. Cheers' fancier siblings, 75 Chestnut and Hampshire House, are still hosting fine dining, while Italian fave Grotto continues to charm diners at its tucked-away space below Bowdoin Street. Check out its special patio menu as well. Barbara Lynch's grande dame, No. 9 Park, is as elegant as ever, serving expertly prepared cocktails alongside its French- and Italian-inspired fare.
North End
Despite generally cramped quarters and thanks in part to the innovative use of street space for outdoor dining, many eateries in Boston's "Little Italy" have managed to stay the course. Florentine Café is one of the neighborhood's oldest dining destinations, and remains to serve its voluminous wine selection alongside a number of parmigiana, scampi and marsala dishes. Another old-timer that abides is Cantina Italiana, open since 1931 and known for its iconic neon sign featuring a dripping wine bottle. Pizza is a North End staple, especially at renowned, brick oven pizza pioneer Regina Pizza, open since 1926. For Sicilian style, check out the lunch-only Galleria Umberto, while Ernesto's serves nearly 30 types of specialty pizzas, many available by the slice. The North End's oldest cafe, Caffe Vittoria, offers sweet endings, including cannoli, tiramisu and biscotti.
East Boston
Another pizza classic lives across the Boston Harbor at Santarpio's Pizza, which remains a no-frills neighborhood joint famous for its crusty pies, savory grilled meats and lack of credit card machines.
Charlestown
One of Boston's oldest watering holes is this neighborhood's Warren Tavern, which was established back when former patrons Paul Revere and George Washington still walked the earth. Less illustrious personages can now dine indoors or out in the midst of history.