Shakespeare's Summer of Enlightenment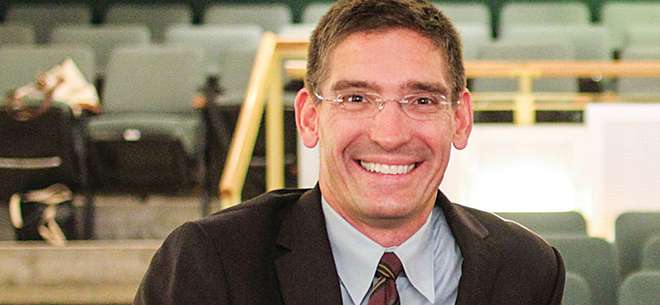 As we step outside our front doors with some semblance of confidence, and the ache in our upper arm now long subsided, where do we go? What do we do now that we can breathe each other's air again? Who are we now? And where do we take all these questions? To the man with the answers—William Shakespeare. Yes, Shakespeare. New Englanders are blessed this summer with performances and festivals all across the region—as if theater companies and directors knew that this was the moment, this strange, mid-almost-post-pandemic moment, to make the Bard accessible to as many people as possible.
In celebration of its 25th anniversary, Commonwealth Shakespeare Company (CSC) is presenting The Tempest, a brilliant tragi-comedy, laden with themes of betrayal, revenge, magic and, ultimately, the transformational power of forgiveness. Scheduled for last summer, the play is far more relevant today. Now, it's as if The Tempest were written yesterday, as a bridge from 2020 to 2021; as a translation of the past 18 months; as a cool compress against the pain and tension facing the nation; as a hopeful primer for moving forward.
"The things that made me want to do it [in 2020] are actually more urgent now because I think it's a play about civil strife, brother against brother and healing the wounds that have been laid bare…and the journey to forgiveness," says Steve Maler (pictured), CSC's founding artistic director and director of this production. "That notion of healing, of coming together, re-knitting society back together—not just because of the pandemic. We've seen in so many different ways how our country is fractured whether it's along racial lines and the terrible inequities we're confronting. How are we going to heal them? How are we going to talk to each other as human beings again? The core themes of the play are even more important now."
As any actor, student or scholar of Shakespeare knows, the Bard possessed a gift of clairvoyance, and an otherworldly ability to psychoanalyze and intuit life experiences. If there was ever a time where we needed Shakespeare's superhero power to ground us in our humanity, it's now. Not that we need that we need reminding of what we've been through, it's that we need to be reminded to never forget. And to not to waste this new wisdom. "Shakespeare meets you where you are," says John Douglas Thompson, stepping in to the lead role of Prospero. "There are so many situations in The Tempest that will resonate to our contemporary life right now." "That's the depth or the beauty, the resilience and the power of Shakespeare's language…with all the writer's that I've worked with it is only through Shakespeare that I could get to these multiple levels of resonance for myself and people who are listening. And we are all listening; and craving a cathartic experience that only live theater offers, "…humans breathing together, heartbeats in sync," adds Maler. "This project will be a rediscovery of my love for this art form. I do think of this as joyful, as a healing process of joy. Not a joy that ignores the pain that's behind us…it's a joy that we're through," Thompson adds. "It's unique, that form of poetry that Shakespeare has, in the combination of words, and the ideas they represent. We may not speak the same language now when we try to communicate those ideas of love or anger or frustration or joy but nonetheless are understood when they are actually played.
Returning to Boston, to New England, is a homecoming for the New York-based actor. Thompson spent many years performing in Boston, the Berkshires and Providence, R.I. "I'm really anxious to get back to doing theater, just the tactile thing of hand on page, hand on book, people in a room together, debating these large great ideas, excavating, doing all this deep work and investigation….I guess I had never, in my imagination, saw Prospero or this play through the lens of what we've all been through. But I have such inherent faith in Shakespeare that he always meets the culture right which is what makes his play so profound and timeless, it's what makes him universal. So pertinent and so specific. So I don't have anything prescribed in my mind as to what I've learned over this time that I will bring to The Tempest. I believe all of that exists inside me as just feeling, emotion, experience and will assert itself because Shakespeare will give me an opportunity to do so without me bending the language, bending the ideas, bending the themes."
It's easy to view The Tempest as a road map. Prospero has taken himself and his daughter into a self-imposed exile on an island and causes a storm that shipwrecks others in his life, family and friends, washing them up on his shores to seek revenge. Prospero "is like a regular citizen who decided to take himself into quarantine and now is going to birth himself back in the world which is something that we're all going through, this new transition of how do I reconnect myself?," says Thompson. "Well, come see a play. Sure, that'll do it but in a bigger sense, it's like, it's a universal theme that's happening for everybody.…There's something in the message, particularly of Shakespeare, that speaks to the universality of fragility and the universality of we're all here and we're trying to move in the right direction and we need help….The idea that Shakespeare is working with is that we are all so fragile so we cannot judge each other because we don't know what we've individually been through. This level of tension, whether it be racial, sexual, whether it's based on gender, we must try to find a way to loosen that knot. None of us is better than the other."
"What's past is prologue," Antonio says in The Tempest. This new beginning is ours to stage. And as we return to live theater this summer, let's clap extra hard, yell "bravo" extra loud, and offer a standing ovation on Boston Common as one, united in the power of words and the joy of gathering in this summer of enlightenment.
Commonwealth Shakespeare Company
Free Shakespeare on the Common
The Tempest, July 21–August 8, 2021, directed by Steve Maler