Free For All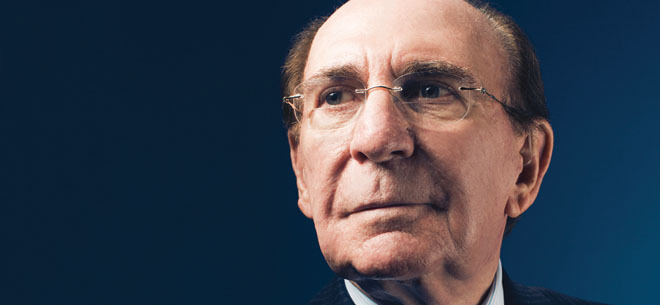 Boston is one lucky city. It's not every day when a local philanthropist/entrepreneur believes so deeply in his city and its arts agenda that he invests millions to get his point across. Meet Ted Cutler. To call him an arts-enthusiast is too generic. He is an arts-activist and has singularly redefined altruism in New England. He has also seen first hand how the power of the performing arts can transform young lives—all lives—and is proudly presenting, once again, Outside the Box (OTB), a six-day arts and cultural festival on Boston Common, running July 14–19. It's completely free—courtesy of Cutler.
OTB premiered in 2013 and attracted more than 650,000 visits to an provocative array of local, national and international talent ranging from music, dance and opera to children's programming and workshops. People came for one event and wound up returning multiple times throughout the festival. "I was blown away by the numbers," says Cutler. And the impact.
It's free because Cutler wants everyone to have the same opportunity and exposure to the arts. "I don't want groups of people deprived. When they're deprived, we lose the next generation. That's why we put together a children's program. It is absolutely fantastic. It's not only entertainment, it's educational and these kids will build self-esteem. It just changes their whole lives."
This year, according to Cutler, the talent is "more eclectic." From French rock to Japanese
taiko drummers and from puppets to pirouettes, the line-up is culturally inspiring with more than 70 performances in all. Performers include the Gin Blossoms and Kacey Musgraves; hometown favorite Guster and New Politics as part of Radio 92.9's EarthFest on July 18; and Turkey's renowned dance group Fire of Anatolia headlines the Opening Ceremonies. The family-friendly programming is astounding and includes printmaking with the Museum of Fine Arts, Boston; origami with the Winchester School of Chinese Culture; and activities from the New England Aquarium. Children's entertainment runs the spectrum from The Airborne Comedians to Landmarks Orchestra's performance of Ami & Tami, A Musical Fable (a contemporary twist on Hansel and Gretel). Eclectic? Yes. As well as diverse and meticulously designed to mesmerize young minds and hook them on the arts for life.
"Boston is known for everything but the performing arts. I'm a performing arts nut. How many people have their name up on a theater [Emerson Cutler Majestic]? Because I am that much of a nut. People think I'm crazy doing this but I'm not. I know exactly what I'm doing. We're trying to change lives…and at the same time, let's everybody have a ball." How lucky can we get?