Boston Accent: Home on the Stage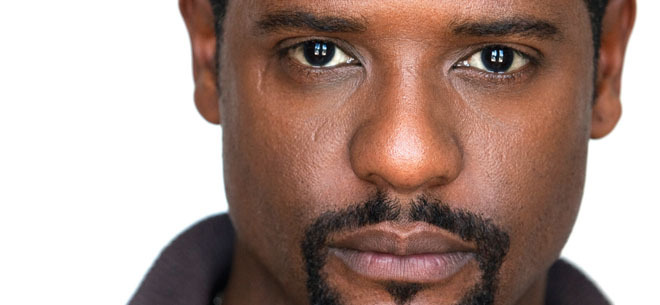 How fortunate for Boston that the revival of Horton Foote's 1953 classic The Trip to Bountiful runs through the Thanksgiving holiday. Audiences can expect an extra helping of joy and more reasons to give thanks as they journey—along with Tony Award-winner Cicely Tyson, Vanessa Williams and Blair Underwood—to the literal (and figurative) land of Bountiful—and redefine what it means to "go home."
Underwood, an accomplished film and television actor and director ("L.A. Law," "In Treatment"), returns to theater, his "first professional love," as Ludie, a "very complex character" who's son to Tyson and husband to Williams. His performance, described by the Los Angeles Times as "extraordinary," caps a year spent returning home to the stage.
In a time where the words "home" and "family" have become more inclusive, Foote reminds us of the common bonds we seek and of our shared quest for contentment. In a tech world where communication takes an abbreviated form in texts and tweets, here we experience the power of the spoken word: "There's drama and heartache but there's also joy. You're going to feel joy in a different way.…I promise you that," Underwood states. And "you'll be surprised by the laughs—the real life laughs—that come out of the comedy that is life."
Bountiful also marks Underwood's happy return to Boston ("I can't wait!") having been the 2009 Harvard Foundation Artist in Residence as well as giving the Commencement Address at Emerson College that same year. "Inspired by the academia, the exuberance, hopefulness and inspiration" that the students extended him during his previous visits, don't be surprised to see Underwood scouting Boston's beloved campuses with his son while he's here. "I'm really looking forward to enjoying the city for a few weeks."
It's been quite a year for Underwood—turning 50, portraying Othello at San Diego's Old Globe, filming Lifetime's version of Bountiful and stepping into the stage role in L.A. and Boston. "When you turn 50, you evaluate your life—past, present, future—and I did actually do that [by] going back to where I started and rekindling those creative fires." How better to "rekindle" than to share the stage with Tyson, a theatrical force of nature, who transfixes the audience with each word and the subtlest of gestures. Bountiful marks Underwood and Tyson's fifth time working together, yet their first on stage. "There's such an easy flow and respect…it just felt like coming home." There's that word again.