High 5: Thanksgiving Take-Out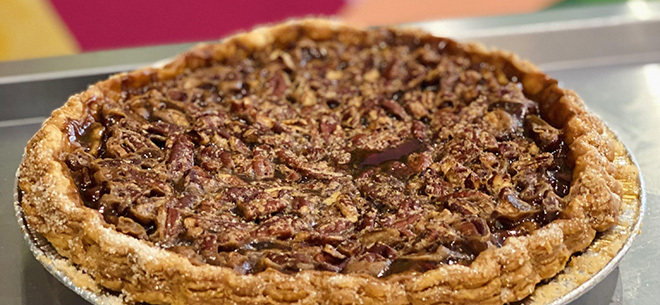 Impress your friends and family by ordering these delicious take-out-only holiday feasts from some of Boston's top tables. We won't tell.
The Smoke Shop BBQ: Get a down-home, slow-cooked feast by ordering from this barbecue mainstay that now boasts five locations. Go traditional with a boxed meal of turkey, pork loin ham, cranberry sauce, stuffing and more, or opt for à la carte and get more than just turkey—whole smoked prime brisket anyone? Boxed meals are available for pickup on November 23 or 24 if you order by November 18, while orders for à la carte offerings can be placed by November 19 for pick-up on November 24.
Jasper White's Summer Shack: Oven-roasted or Southern-fried turkey are highlights of this seafood staple's 16th annual Thanksgiving takeout fiesta. Also partake in freshly made pies (apple, pecan and pumpkin, of course), Summer Shack's lobster pot pie and plenty of traditional fixings. Turkeys are limited this year, so customers who want birds are advised to order as soon as possible to ensure they can pick up their feasts on November 24 from noon–6 p.m. at either the Back Bay or Cambridge location.
Row 34: Another seafood fave gets in on the Turkey Day takeout action, proffering both full meals and à la carte options. Place orders by November 22 to enjoy roast turkey, oyster or cornbread stuffing, mashed potatoes and other Thanksgiving staples along with unshucked oysters, shrimp cocktail, clam chowder and bluefish pate. Order online by 5 p.m. on November 22.
Bar Mezzana: Get a hip Thanksgiving repast at this South End specialist in coastal Italian cuisine. Order two-, four- or six-person meals by November 18 for a spread that includes roast turkey breast, confit turkey leg, gravy and cranberry sauce, along with sides like sage and plum stuffing, glazed yams and green bean casserole. There's even enough turkey, bread and mayo included for sandwiches the next day. Desserts are extra, yet who could resist pumpkin and pecan pie or pecan sticky rolls?
Lulu Green: For those looking for the perfect dessert to complement their Tofurky, South Boston-based Lulu Green—a specialist in plant-based meals—offers three organic vegan pies: apple, maple pecan (pictured) and pumpkin. A difficult choice to be sure, yet deciding whether to tell your guests there are no animal products in these delectable, scratch-made creations is up to you. Orders are being accepted now until November 19.