Boston Weekender: Flamenco, fish and fundraisers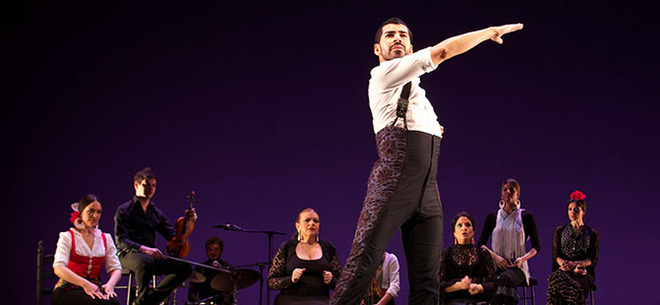 Taking advantage of everything Boston has to offer is the best way to keep busy while you wait for spring, and this weekend, the city has plenty to distract you.
On Friday, the
Avett Brothers
play TD Garden with opener Old Crow Medicine Show on Friday. The folksy bands are just starting off on their latest tour, so it looks like Boston will see them at the top of their game.
Harpoon hosts a
St. Patrick's Day Festival
Friday and Saturday at its Southie brewery. Expect Irish music, corned beef and cabbage, and of course plenty of free-flowing Harpoon Irish Stout (and other varieties, too). Cover charge is $20.
If you're looking to learn something over the weekend, the
New England Aquarium
is having an open house at the Boston Public Library on Saturday from 10 a.m.–1 p.m. This free event lets you visit with underwater creatures and participate in educational activities, so bring the kiddies.
This year is the 244th anniversary of the
Boston Massacre
, and the city is marking the occasion with a reenactment in front of the Old State House on Saturday at 7 p.m. There will be a brief talk before the action begins to refresh your memories about what really happened on that fateful day in 1770.
Feeling philanthropic? Head to the 23rd annual
Casino Royale
fundraiser Saturday at the Seaport Hotel. With a silent auction, raffles, dancing, gambling, and live music, the event benefits the Cystic Fibrosis Foundation.
The Berklee Performance Center heats up on Saturday and Sunday with the
Flamenco Festival
, featuring Spanish dance stars Antonio Canales, Carlos Rodriguez, Karime Amaya, and Jesus Carmona.
And last but not least,
Ira Glass
is giving fans a peek behind the scenes of
This American Life
at Symphony Hall on Sunday.