Body Worlds Vital Goes Under the Skin
An anatomical exhibition at Faneuil Hall Marketplace displays new insights about the human body.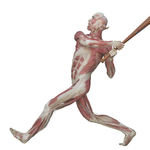 Considering the amount of time we spend with our bodies, it's insane how little we actually know about them. Remedy that by visiting the Body Worlds Vital exhibit, now on view upstairs at Quincy Market within Faneuil Hall Marketplace.
Created by physician and anatomist Gunther von Hagens, the exhibit features real (donated) human bodies preserved through a process called Plastination (invented by von Hagens). While seeing real human bodies in various states of activity can be intriguing and even shocking, the idea is to give insight into the structure and function of both healthy and unhealthy bodies.
Learn more by visiting bodyworldsboston.com or calling (866) 276-9458.