Backstage: The week in theater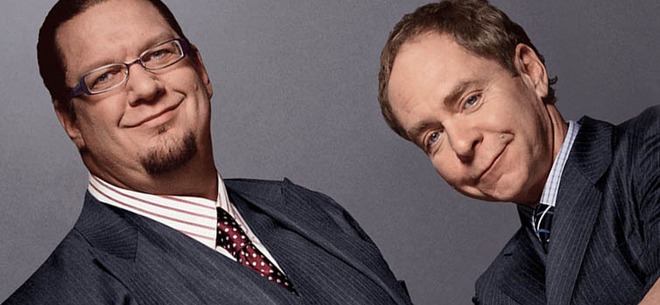 From big-league Broadway musicals to papier mâché puppets, magicians to Madonna tributes, this week in theater has plenty to fill the empty slot in your schedule. These are the shows that are opening, closing, or stopping in for a quick visit this weekend.

Bread & Puppet Theatre: The Shatterer of Worlds
. The award-winning Bread & Puppet Theatre, a nonprofit organization now celebrating its 50th year, makes use of giant papier mâché puppets and interpretive dance in this politically charged performance. Opens Thurs. Jan. 23 at Cyclorama.
Darling Niki
. This one-night-only cabaret, presented by the American Repertory Theater, pays tribute to pop superstars Prince and Madonna. Catch it at the OBERON on Fri. Jan. 24. 2 Arrow St, Cambridge, 617-496-8004.
Penn & Teller at the Shubert Theater
. Comedian magicians Penn & Teller take their Vegas show on the road, stopping in Boston at the Shubert Theatre on Jan. 24 and 25.
Hairspray
. The Wheelock Family Theatre presents this hit Broadway musical set in the '60s about a "big girl with big dreams." The show opens on Jan. 24 and runs through Feb. 23.
The Whipping Man
. Called "emotionally potent" by
The New York Times
, this play follows a Jewish Confederate soldier and slave-owner who returns from the Civil War to face the reforming social structure. Presented by the New Repertory Theatre and playing at the Charles Mosesian Theater. Preview days Jan. 25 at 8 p.m. and Jan. 26 at 2:30 p.m.; official opening Jan. 27 at 7:30 p.m.
Imagining Madoff
. Don't miss your chance to see this crowd-pleasing, critically acclaimed play before it closes on Jan
.
26. Witness the imagined jail conversations between Bernie Madoff, a Jewish stockbrocker convicted of fraud, and Holocaust survivor Solomon Galkin (based on
Night
author Elie Wiesel).
Imagining Madoff
, presented by the New Repertory Theatre, is playing at the Black Box Theatre in Watertown. Encore extension performances by popular demand start May 28.