New Broadway in Boston season announced
Lions and Mammas and Newsies, oh my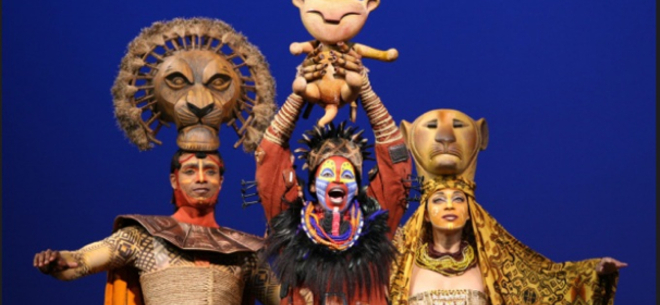 Broadway in Boston announced its 2014–2015 season on Monday. The lineup includes two movies-turned-musicals, two music-tribute shows, and two Tony winners, straight off their Broadway run and making their first visits to Boston.

Kicking off the season in September is Disney's
The Lion King
, making its return to Boston 10 years after its six-month run at the Boston Opera House following the theater's 2004 restoration. The Tony Award-winning musical expands upon the beloved Disney classic with breathtaking costumes, captivating dance, and additional songs by Elton John and Tim Rice alongside favorites like "Circle of Life" and "Can You Feel the Love Tonight."
Following in its footsteps is the fun family musical
Mamma Mia!
, which arranges hit songs by ABBA — including "Dancing Queen," "Lay All Your Love On Me," and of course, "Mamma Mia" — into a story of a young bride-to-be hoping to find her father so he can walk her down the aisle.
Mamma Mia!
is playing at the Colonial Theatre October 28–November 2.
Another tribute musical in the queue is
Motown: The Musical
. Just as crowd-favorite
Jersey Boys
followed the creation of Frankie Valli & The Four Seasons,
Motown
follows Berry Gordy — who launched the careers of Michael Jackson and Diana Ross — through his transformation from boxer to music mogul. Its first touring run hits the Boston Opera House on January 27 and stays through February 15.
Dirty Dancing
, everyone's favorite '80s dance movie/love story, is hitting the Colonial Theatre April 28–May 10. Featuring classic songs from the movie such as "Hungry Eyes," "Do You Love Me?" and of course, "(I've Had) The Time of My Life," the stage musical of this classic revitalizes the beloved tale of Baby and Johnny's summer at Kellerman's Resort.
Extra, extra, read all about it!
Newsies
is coming to the Boston Opera House for the first time, following a successful run on Broadway that earned it Tony Awards for Best Choreography and Best Original Score, and nominations including Best Musical. Inspired by the Newsboys strike in New York City in 1899,
Newsies
is a high-energy, family-friendly show that'll have you singing and dancing through the streets. Running June 23–July 5.
Concluding the 2014-2015 season is the musical that set Thanksgiving Day Parade viewers into a tizzy:
Kinky Boots
. The show about an unlikely pair comprised of a shoe factory owner and an entertainer named Lola features music by iconic singer Cyndi Lauper and won six Tony Awards, including Best Musical.
Kinky Boots
plays at the Boston Opera House August 11–23.
Tickets are still on sale for current season shows
The Book of Mormon
, which starts its Boston run on April 1, and Andrew Lloyd Webber's
The Phantom of the Opera
, which comes to Boston on June 26. Both can be found on the
Broadway in Boston website
.