Boston Design Week Highlights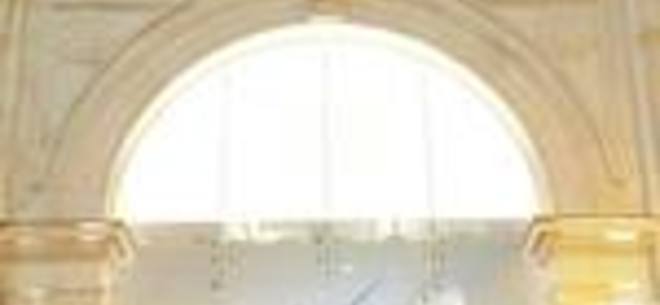 The inaugural Boston Design Week is in full swing, and we've already enjoyed several days of interesting, educational showcases, workshops, and exhibits. With a week left in the fest, there are still more design-oriented events than you could possibly attend. Here are a few of our highlights. Check out the full calendar
here
.
Mon. March 24

How Boston Designers Changed the World
. A 35-minute lecture exploring the strides in art, engineering, and design that were initiated by Boston-based designers. 6 p.m. Massachusetts College of Art and Design.

Playhive: Community Build.
Part of the Cambridge Arts Council's Let the Public Play exhibit, this workshop invites attendees to help build a modern, compact, durable play structure designed by Thoughtbarn Architects. When you're finished, you'll have the knowledge and experience to build your own. All ages are welcome. 4 p.m. Cambridge Arts Council.
Tues. March 25
About the Process —This Old House
. Award-winning Senior Producer Deborah Hood and Interior Designer Christine Tuttle offer up a behind-the-scenes look at
This Old House
, the popular PBS series focused on remodeling old houses. 6 p.m. BAC Hall.
Wed. March 26
French Design Forum.
Join designers, producers, and curators to learn more about French industrial design. The day concludes with a screening of a film featuring the most important personalities of modern French design.
1:30–8:30 p.m. French Cultural Center.


Refresh, Re-Use, RePurpose
. A showroom of architectural history that demonstrates the repurposing of various home furnishings, structured to give you ideas on how to salvage and restore elements of your own home décor. 6 p.m. Circa at Restoration Resources.
The Art of Chocolate
. A design-your-own-chocolate workshop, headed by a master chocolatier, which includes a wine-pairing component. 5:30 p.m. Environments at Work.
Thurs. March 27
Over-Time: Defining Modern Boston Through Photography
. A look at the history of Boston as documented in photographs, paired with a panel discussion by Boston architectural photographers. 6 p.m. BSA.
Fri. March 28
Luke Aaron Fashion Presentation
. View the latest look from this New England designer's fall/winter 2014 collection, including romantic bridal gowns and eveningwear. 6 p.m. BSA Space.

March 28–30
AD20/21
. A show-and-sale exhibit of modern and contemporary art from the 20th and 21st centuries, presented by a select 50 designers. The exhibit includes a wide variety of components, including furniture, jewelry, art, photography, drawings, and sculptures.