High Five: January Art Exhibits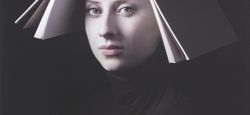 The winter months are an ideal time to explore Boston's galleries. Here are five exhibits worth checking out this month.

Clues (pictured, right). Eight artists—including Sophie Calle, Robert Barry, Lorna Simpson and Allan McCollum—present works that explore the balance of hidden, overt and subtle information. On view through Feb. 1. Barbara Krakow Gallery, 10 Newbury St., 617-262-4490, barbarakrakowgallery.com.

Appropriate: Ben Steele (below, right). Steele's new series of paintings playfully examines historical figures and movements while questioning the idea of what's appropriate. Expect nods to famous personalities such as Andy Warhol, Marilyn Monroe and George Washington. Artist reception Jan. 11, 4-6 p.m. On view through Jan. 29. Arden Gallery, 129 Newbury St., 617-247-0610, ardengallery.com.

Lustre: The Ceramic Art of Hideaki Miyamura. Japanese-born potter Miyamura, now based in New Hampshire, presents striking vases, bowls and other vessels inspired by the natural world—from the starry night to crashing ocean waves. On view concurrently is the collection Toward the Light: Recent Work by Jim Schantz. Jan. 11-Feb 22. Pucker Gallery, 171 Newbury St., 617.267.9473, puckergallery.com.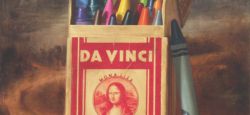 Kimberly MacNeil
. MacNeil's realistic yet dreamy landscapes transport viewers to a land of sun-dappled light and rolling hills. Niagara Falls is a favorite muse along with the sea and the sunset sky. On view through Jan. 18. Beth Urdang Gallery, 129 Newbury St., 781-264-1121,
bethurdanggallery.com
.
Floral Fictions: Recent Works by Jessica Calderwood. Using sculpture and jewelry created using enameling, this Wisconsin-based Calderwood addresses the narrative of human life cycles. Her beautiful and often humorous pieces combine botanical forms with fragments of the human body. Opening reception Jan. 31, 6-8 p.m. Society of Arts and Crafts, 175 Newbury St., 617-266-1810, societyofcrafts.org.